Subscribe | Navigate to Topic: SEO SEA EVENTS
SEO
Python Script: SEO Content Analysis of your competitor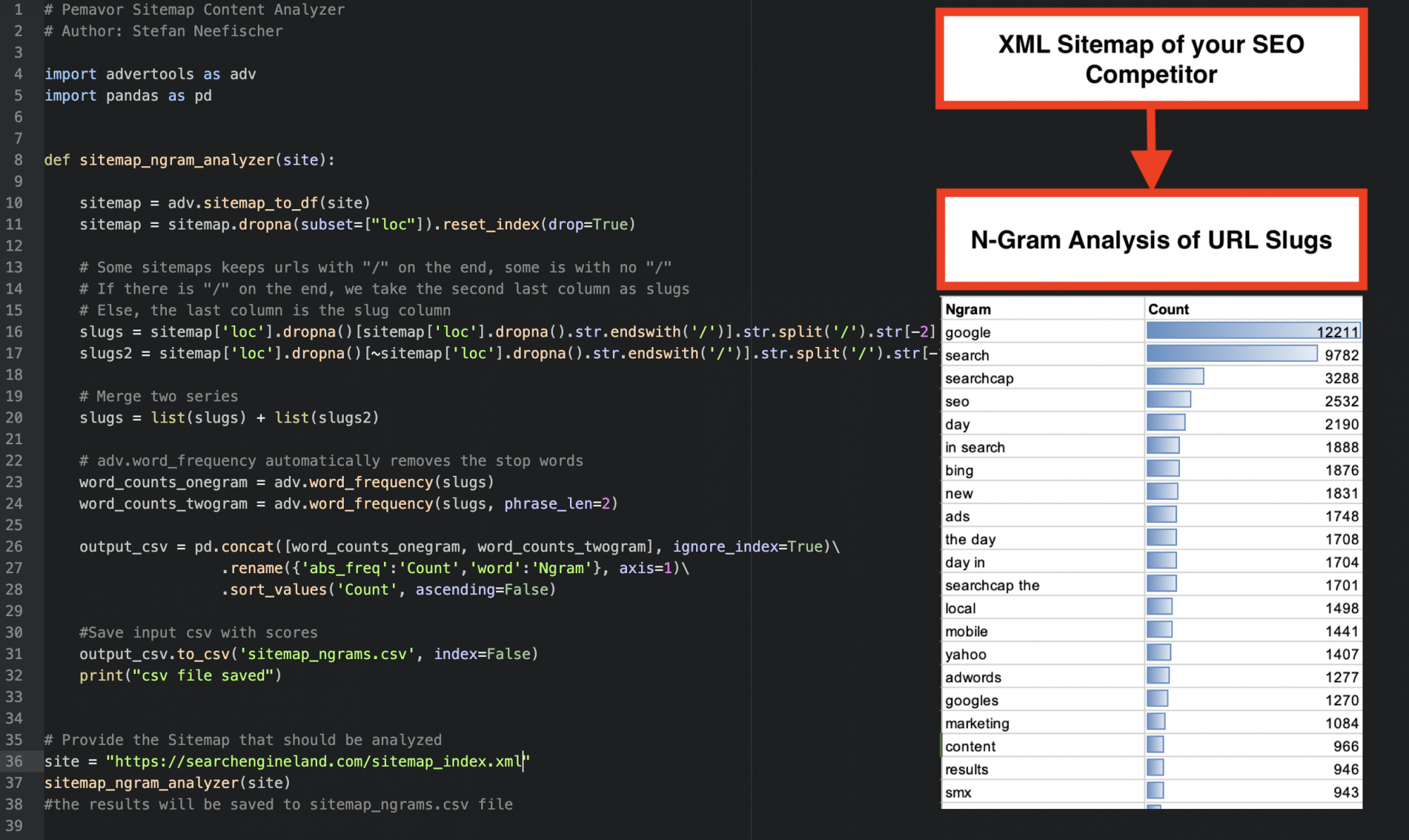 Analyzing the content of your competitors can provide you with valuable insights about your own operations and goals. This basic Python script can give you information on n-Grams in seconds. If you want to know more about n-Gram Analysis please also have a look at our Free N-Gram Tool.
Python Status code checker for XML-Sitemap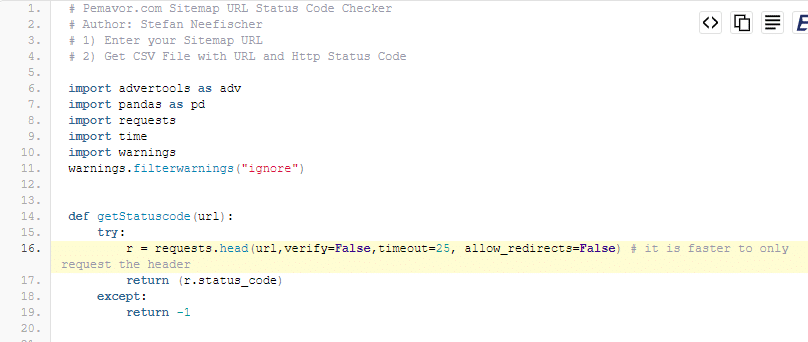 Did you know that you can easily automate a lot of monitoring routines for important SEO KPIs yourself? Here is a small Python recipe that works with only one parameter!
Build Automated SEO Audits with Slack+Python
After my post about the sitemap status code checker a lot of people asked me to write about how it can be combined with Slack. So here it comes!
Free SERP Ranking Checker for 100 Keywords Per Day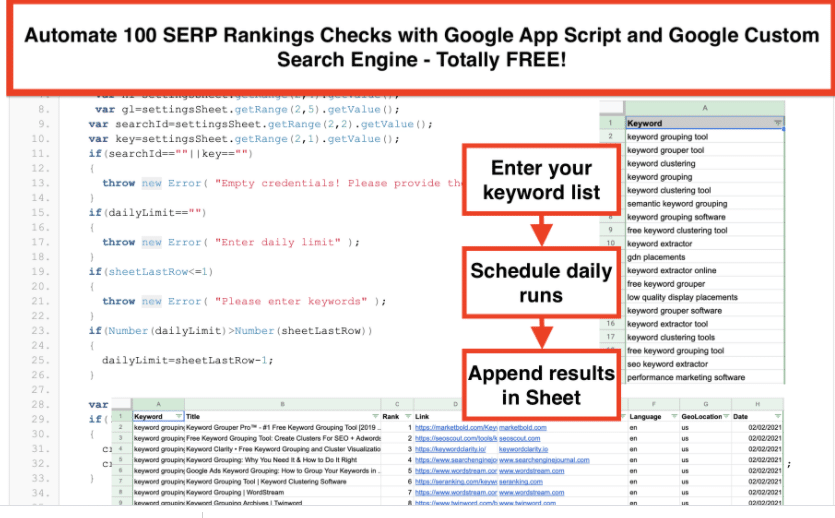 Check the SERP Rankings for 100 keywords per day with Google Custom Search Engine + App Script and save the results to Google Sheets. Schedule it for daily runs and you get a fully automated solution – Totally FREE!
Get your free Spreadsheet Copy here.
FREE Tool: Daily Monitoring Of PageSpeed Insights

A lot of people are using PageSpeed Insights in these days to improve their website speed. Every change on your website (e.g. new Plugins, Updates, etc.) can affect the Page Speed in a negative way. For that reason we build a small solution that is automating the job for us on a daily basis – Totally FREE with Google Sheets + Apps Script + PageSpeed Insights API.
Get your free Spreadsheet Copy here.
SEA
Google Dropped Modified Broad – What Does It Mean?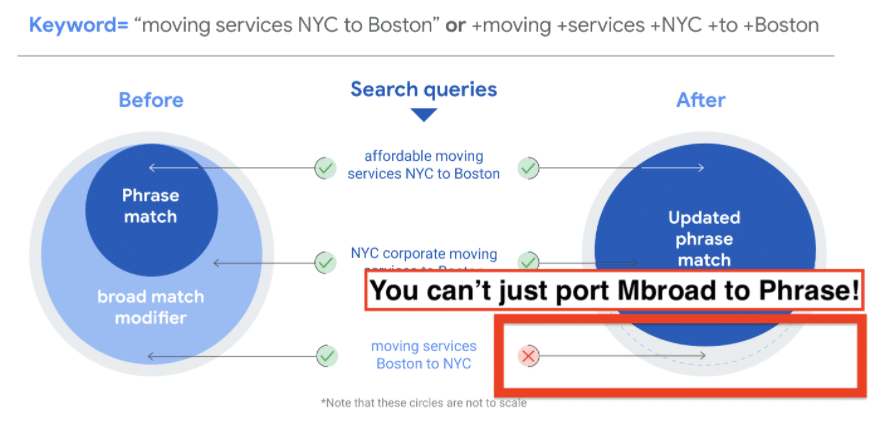 Detect duplicate keywords with this AdWords Script!
Duplicate keywords are seen in accounts that are already running for a long time and are often managed by different people that are also changing over time.
You can find the AdWords Script to the rescue in this post.
Cui Bono? A Critical View on Bidding Features in Google Ads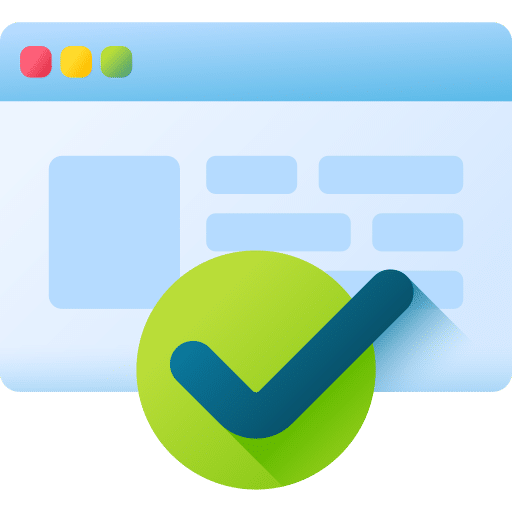 Is google also overwriting your manual cpc bids without setting any bid adjustment, enhanced cpc or smart bidding strategy?
EVENTS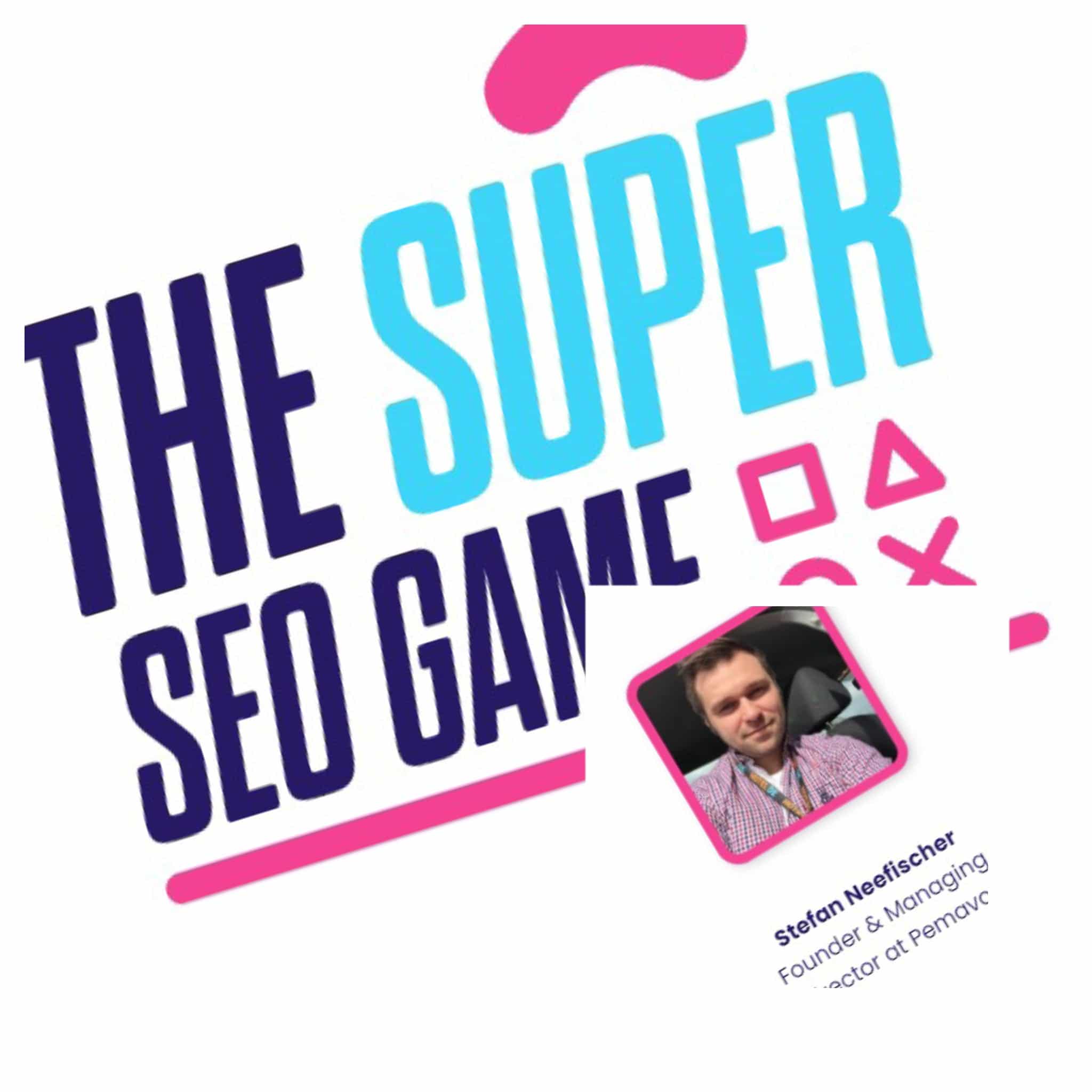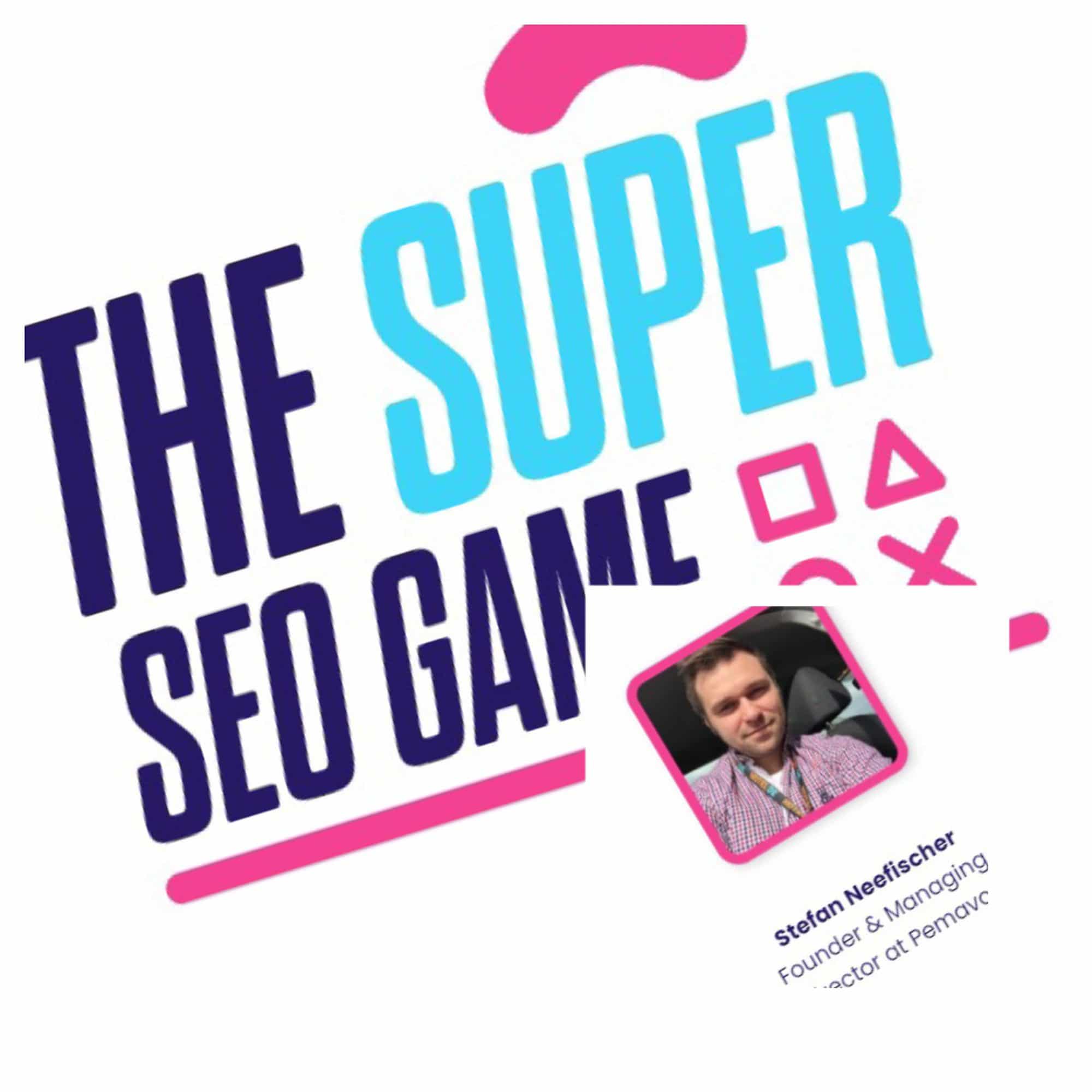 One of our founders, Stefan Neefischer, will be attending to Oncrawl's the Super SEO Game as a Key SEO Player! He will be discussing trending SEO topics and playing in Multiplayer mode with many other SEO experts! The game will be in German and the concept is "Practical Applications of APIs." Don't miss out on learning new SEO tricks!
Join him on July 6-9 for #SuperSEOGame! Check out the event website for more information.
You want to level up your analytical maturity and generate more actionable insights with Predictive Analytics and Machine Learning (AI)?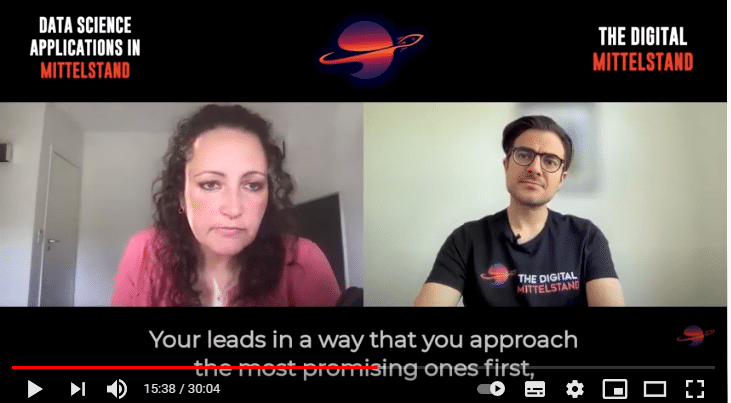 PEMAVOR's Co-Founder Selin Neeficher was the guest at the 25 Episode of Data Science Applications in Mittelstand.
You can watch it from here.