We present some of the most important PPC articles and blog posts you may have missed in December 2022. Whether you're a PPC veteran or a newcomer to the field, this post will give you a quick overview of the latest trends in the world. We hope it helps you stay up to date on the latest PPC news and best practices.
What is Cost Per Click (CPC) and why it matters? — SEMrush

The CPC model is a popular pricing option for PPC advertising pricing, as it allows advertisers to control their costs and pay only for actual user interest in their ad.
Cost per click (CPC) is a pricing model used in pay-per-click (PPC) advertising. In a CPC model, advertisers pay a certain amount each time a user clicks on one of their ads. This amount is determined by a bidding process in which advertisers compete against each other to have their ad displayed on a particular website or platform. The winning advertiser pays the amount they bid, and their ad is displayed to users. The cost per click is calculated by dividing the total cost of the campaign by the number of clicks the ad received.
Improve your Quality Score
Find and bid on long-tail keywords
Use negative keywords effectively
Use ad planning
Use geotargeting
Use different keyword match types
Use device adaptations
Read on Semrush
4 Strategies to optimize stale evergreen PPC campaigns

As a digital marketeer, it's important to continually evaluate and optimize your campaigns to increase success. Evergreen campaigns designed to be relevant and effective over a long period of time are often the key to that success.
Jonathan Befort writes that evergreen campaigns likely bring in a majority of the clicks, conversions, and sales for digital marketing efforts. However, even the best campaigns can become stale over time. Befort suggests four strategies to refresh evergreen campaigns. Marketeers can revitalize their evergreen campaigns and continue to succeed with these strategies.
Read on Search Engine Journal
The 10 biggest changes to Google Ads you need to know for 2023 by WordStream

You must stay up to date with the latest developments and changes in the industry so that you can effectively plan and implement your strategies.
The past year has seen several innovations in Google Ads that marketeers should keep in mind as they plan for 2023. Mark Irvine outlines the top ten innovations and offers practical tips on how to adjust your strategy to take advantage of these changes. Staying current and adapting will help you continue to succeed and stay ahead of the competition.
Cost per lead increases (nearly) across the board
Automotive, finance, and travel get new ad types
Expanded Text Ads are on their way out
So are smart shopping and local campaigns
And similar audiences are next
New insights into competitor ads in the SERP
New ad elements for company names and logos
New voiceover feature in video ads
Audio ads on YouTube and smart speakers
Broad Match beta test keeps us guessing
Read on WordStream
Paid Search Predictions for 2023 by JumpFly

Paid search, also known as pay-per-click (PPC) advertising, is a type of online advertising in which companies pay a fee when one of their ads is clicked. Predictions for the future of paid search in 2023 include:
Increasing competition and higher costs in the industry
A greater emphasis on the quality and relevance of paid search ads
The rise of voice search and the need for companies to optimize their paid search campaigns for it
The continued growth of mobile and the importance of developing mobile-optimized paid search strategies
The introduction of new advertising formats and technologies, such as augmented reality and interactive display ads
The increasing use of artificial intelligence (AI) in paid search, including real-time bidding based on user behavior, and the potential for implementing new regulations for online advertising
Read on JumpFly
What if some Performance Max best practices are actually harmful? — by Zeto Marketing

Kirk Williams highlights the potential risks of blindly following best practices for Performance Max (PMax) campaigns on Google Ads, which are relatively new and revolutionary in nature.
He argues that an overemphasis on directly tracked campaign performance can be harmful to businesses, and recommends taking a more cautious approach to implementing and optimizing PMax campaigns. Williams also emphasizes the importance of considering the long-term impact of PMax on businesses and their customers, as well as the need to integrate it into holistic marketing strategies. He also calls for greater transparency and better reporting to help businesses make informed decisions about the use of PMax.
Read on Zeto Marketing
B2B Paid Search: How to advertise in times of economic uncertainty by Merkle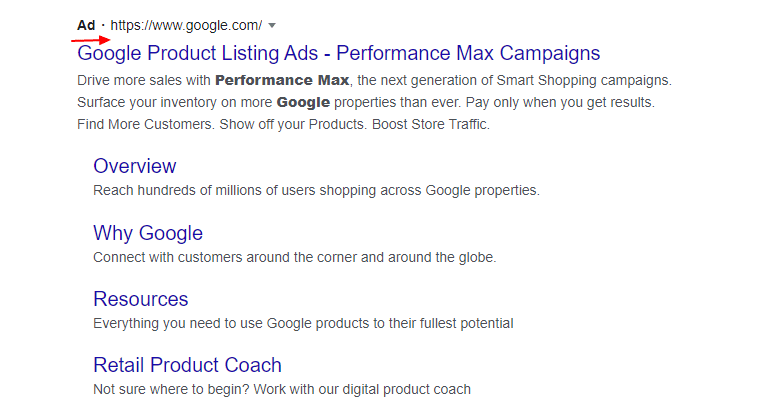 In light of economic uncertainty and rising inflation, B2B search engine marketing (SEM) is facing significant challenges.
B2B advertisers are shifting their budgets from awareness channels like paid social and programmatic to paid search, meeting the requirement to generate more leads at a lower cost. They're also becoming more conservative in their testing, focusing on maximizing budgets and improving efficiency. The writer recommends prioritizing channels that efficiently drive results to manage these changes, allocating a small budget for testing, prioritizing user engagement and building brand loyalty, and updating content and messaging. The article also advises investing in content and positioning yourself as a thought leader to attract more qualified leads (MQLs) in the future.
Read on Merkle
Google has introduced a new feature for the filters in the top bar of Google Search that displays related topics in a scrolling list next.
The related topics are designed to help users refine their searches by placing + symbols in front of relevant terms. The topics are dynamic and change as users tap on them to discover new areas related to their search query. The feature will roll out to English-speaking users in the U.S. in the Google app and mobile web in the coming days. The rollout may impact traffic to websites, depending on whether the refinements lead to or detract from search queries for which the websites rank.
Read on Search Engine Land
Is Broad Match the future? — by PPC Live UK

Broad Match is a keyword matching option in Google Ads that allows ads to be shown to a wider audience by matching them to similar or related keywords. Although traditionally considered less accurate than other keyword matching options, recent studies have shown that advertisers using Broad Match can achieve an average 30% increase in conversion at a similar cost per action (CPA).
Experts have identified situations where it can be beneficial to use Broad Match, such as when a large budget is available, when growth is limited, when expanding or capturing new search queries, and when using Smart Bidding. Some recommend testing Broad Match to determine its effectiveness for a particular business or campaign. However, it's important to be aware of the potential risks of broad match, such as the possibility of ads being displayed to an audience that includes irrelevant keywords. It's a good idea to have a well-developed list of negative keywords and to regularly monitor and optimize the performance of broad match keywords to avoid the risk of ads being displayed to an audience that contains irrelevant keywords. This way, you can make sure that your ads are displayed only to relevant audiences and your budget is used effectively.
Read on PPC Live UK
Should you always exclude brand from Performance Max campaigns? — by Zeto Marketing

In general, it's recommended to exclude brand terms from Google Performance Max (PMax) campaigns, but this isn't always the best approach.
Kirk Williams suggests considering the goals of the campaign and whether excluding brand terms will help achieve them. It's also important to consider the role of constraints in PMax campaigns, but they should be used sparingly and when necessary to help Google understand the company's goals. This article discusses the different stages of branding and the potential advantages and disadvantages of including or excluding brand terms in PMax campaigns.
Read on Zeto Marketing