Things change really fast when it comes to Google Ads. There are tons of case studies, news, updates, and many more PPC related insights published every day. In this weekly PPC series, you can easily come up with significant weekly PPC related news and have a clear overview of what is going on.
PPC and digital marketing nightmares by Search Engine Journal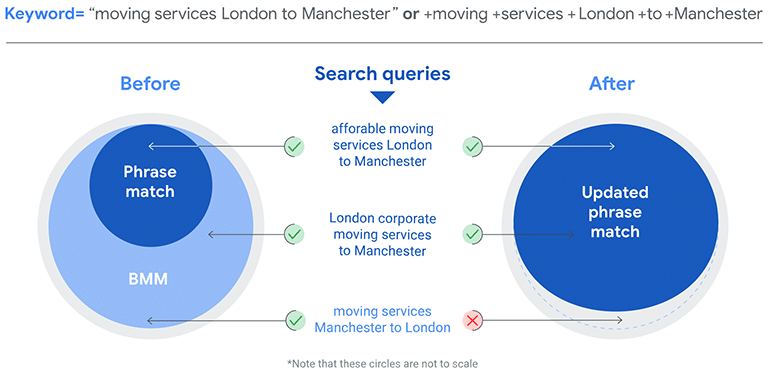 Even all professional digital marketeers have also experienced PPC challenges. We all know that rejected ads are every marketeer's nightmare. If you read the stories of the marketeers in this article, you'll find that the campaigns they run without sufficient knowledge become a nightmare.
Many new PPC professionals focus on making easy money without thinking about the dangers they may face. However, the results are disappointing. For example, broad match keyword targets with no intent to buy can cost you a lot of money. Campaigns that are created without considering details such as ad groups, targeting, and negative keywords don't lead to success. Keyword research is the lifeblood of your campaign. As you can see, effective planning is the key to getting the most out of your PPC budget.
This article provides stories about common PPC mistakes that are present in almost every campaign. A clear understanding of how the system works is crucial for success. Therefore, you should take enough time to learn what PPC is and how it works, and always stay up to date with what's happening in the digital world. We all learn important lessons from the stories of experts.
Read on Search Engine Journal
New ways to manage and optimize conversions by Google

Conversions are the key to your success. Without conversions, there is no sales and no business. If you want to build a long-term sustainable business, you should consider measuring your conversions so that you can optimize campaigns. For this reason, Google is working hard on features that will help you optimize your campaigns.
This month, Google has introduced several new features to manage conversions and improve your campaign performance. "Conversion goals" let you optimize for your goals at the account or campaign level.
Let say you have an online shoe store. You can set a specific purchase as a goal for your account. You can also make sure all your campaigns are optimized for that outcome. Besides, with "Tag Assistant", you can see if any errors with your conversion actions, such as unconfirmed conversion actions, inactive tags, or no recent conversions.
To make Smart Bidding transparent and make it easier for you to understand the fluctuations of the conversion value, Google also offers "Explanations" of the Target ROAS and Maximize Conversion values on the campaign page of your search campaigns. You can look at explanations of what could be causing the various changes in your conversion value. This way, you can effectively focus on further optimization.
Read on Google Announcements
Learn what metrics to include in PPC reports by Cypress North

Many marketeers have had bad experiences with reading data results, which has become a tricky problem. So why waste our time when we can develop more effective solutions? With a PPC dashboard, you can do your performance analysis without any hassle. It's also an easy way to track and evaluate changes to your campaigns.
With Google Data Studio, you can analyze your performance results effortlessly. Of course, you can get even better insights by adding effective metrics to your Data Studio. It's also free and integrates with Google Ads and Google Analytics.
Ad Spend (Cost), Impressions, Clicks, Conversion Rate, Revenue, and ROAS provide a quick overview of an account's performance. That means you don't have to open other platforms to get data because the dashboard does it for you by pulling all the data.
Once you've determined your key metrics, you should visualize your data. You can add Cost, Impressions, Clicks, CTR, CPC, Conversions, Conversion Rate, Revenue, ROAS to the dashboard to elaborate your data. You can also use a heatmap for some metrics; and add more metrics to your Data Studio, depending on your goal.
Read on Cypress North
The biggest PPC trends of 2022 by Search Engine Journal

It's important to catch the trends to be successful in PPC campaigns. 23 leading digital marketing experts have presented 10 PPC trends for 2022 that can lead you to success. The work covers the following main topics; to read more info, go to the ebook.
Automation: For effective PPC control, marketeers should use automation in their processes by 2022.
First-Party Data: Brands should work on sourcing first-party data, as experts believe that integrating first-party data with ad platforms will become increasingly important for marketeers in 2022.
Audience Targeting & Segmentation: Audience characteristics will become more important to capture and target your audience, relying less on keywords.
Testing: Test new ad types and placements.
Diversification: If PPC marketeers want to be more successful, they need to help the brand they work for build other marketing channels.
Responsive Search Ads: By 2022, Google's Expanded Text Ads (ETAs) will be history, so Google is encouraging all advertisers to use Responsive Search Ads (RSAs).
"Conversion Tracking, Small Business Education, Return to Fundamentals, Be Ready for Anything" are the other main topics of the ebook. To learn more, visit the work directly. In this ebook, you'll learn how to dominate PPC trends in digital marketing in 2022. To learn more about 2022 PPC trends, download the ebook.
Read on Search Engine Journal
New Google Keyword Planner metrics by Search Engine Land


Google Keyword Planner is the free tool that most marketeers use when doing keyword research and analysis for their business. It also plans to add three new metrics to the Google Keyword Planner tool. When you run a new report, Google may show, "Keyword trends: Now you can compare current and past keyword trends". The new Keyword Planner metrics make search results more efficient for marketeers.
Let's take a closer look at Google's new metrics:
YoY Change: With this metric, you can compare the monthly search volume of the last month with the same month of the previous year.
Three-Month Change: This metric shows the three-month change in search trends by comparing last month's data to the two months prior.
Three-Month Trend Type: This metric shows you whether search term trends are up, down, or steady.
Read on Search Engine Land
5 PPC advertising tips for eco-friendly businesses by Blue and Green Tomorrow

Are environmental values important to your business? Want to use eco-friendly methods in your PPC advertising campaigns? Here are five eco-friendly marketing ideas you can implement.
Run ads on alternative platforms: Eco-friendly businesses may prefer alternative platforms, so consider running ads on alternative ones like Yahoo!, Bing or LinkedIn. These are cheaper than Google, and you'll likely have less competition.
Target people who want to learn more about your cause: You can use paid ads not only to sell right away, but also to influence users. After all, not every person in your target audience is ready to buy.
Remarketing gives you PPC superpowers: You want to make sure you're sending the right message to the right person. With remarketing, you can serve ads to people who have already clicked on your ads.
Get a second opinion on the demographics of your market: To get an accurate demographic profile, you should research your target market. Find out which people are interested in your industry or niche.
Copy your competitors: You can use your competitors' ad template, but be careful about committing copyright infringement.
Read on Blue and Green Tomorrow
3 PPC strategies that no longer work by Search Engine Journal

Attention! The old PPC tactics you rely on can affect your campaign negatively. You need to review which rules have changed and how which rules will affect your strategy.
The PPC industry is constantly evolving. In the process, some tried-and-true strategies are falling by the wayside. That's, the rules of the game for paid media campaigns have changed. The old strategies you used in the past are outdated and no longer effective. If you want to grow your business and stay relevant, it's time to change your paid media tactics. We'll help you understand what's working now and what isn't, so you can adjust your strategy and boost your performance.
These are three PPC strategies that no longer work:
Bidding on every keyword at every match type.
Manual bidding on accounts with high spend.
Remarketing, based on website visitors alone.
Read on Search Engine Journal
PPC mistakes to avoid this holiday season by WordStream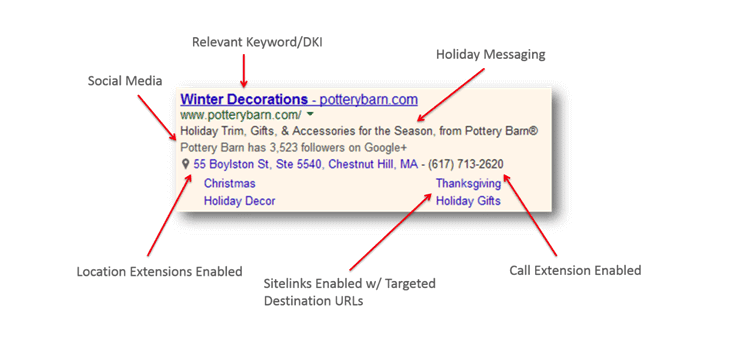 The holidays are a great time for a business to leverage its customer base due to high traffic. On the other hand, PPC mistakes during holiday seasons happen to even the most experienced PPC marketeers.
It's hard to avoid them, but there are a few things you can do to minimize the damage that can be done if you're not careful. Whether you're just starting a new PPC campaign or considering making changes, here are 8 PPC mistakes you should avoid this holiday season.
Ramping up your spend a little too much
Putting all your PPC budget into one tactic
Not running ads on mobile
Not being inclusive
Trying something a little too new
Landing page outages
Account disapprovals or holds
Using the same ad copy, you would normally
Read on WordStream
Top coding skills you should develop as a PPC specialist by PPC Hero

If you want your website to be found in search results, you need to know what makes a successful search engine optimization strategy and how to write the code yourself.
As a digital marketing professional, you should be able to understand how your campaigns are performing. You also need to be familiar with the technology your customers are using. If you've programming skills, you can more easily monitor all your campaigns and make adjustments to optimize performance.
In this article, the author explains the different programming skills you need to learn for your career as a PPC specialist. When you learn codes like JavaScript, HTML, and RegEx, you become better at what you do. Plus, programming isn't as scary as you think. Try it out and have fun.
Read on PPC Hero
Reach new audiences with the Microsoft Audience Network

According to Microsoft's announcement, advertisers can now reach more audiences around the world.
Microsoft Audience Ads are now available to all customers in Argentina, Austria, Belgium, Brazil, Chile, Colombia, Denmark, Finland, Ireland, Italy, Mexico, the Netherlands, Norway, Peru, Spain, Sweden, Switzerland, and Venezuela, the company announced Tuesday.
With the new updates, advertisers can interact with their customers twice as much. The Microsoft Audience Network gives you high-quality, brand-safe native ad placements, such as in Microsoft Edge, Outlook.com, and MSN.
Advertisers can now target users globally based on their location and interests, including age, gender, and language. That means that advertisers can target a specific audience based on their geographic location and also target by interests.
Read on Microsoft Advertising Blog
How to optimize your smart shopping campaigns by OPTMYZR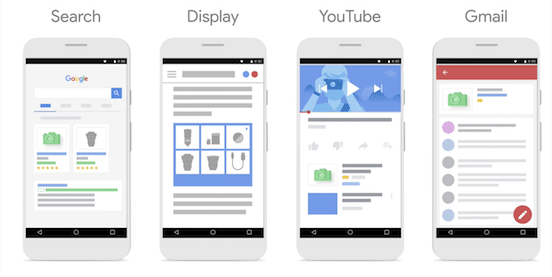 Google Ads is increasingly moving to automate many areas. Bidding, targeting, and even parts of the ad text are either fully or partially automated.
Thanks to Google's Smart Shopping automation, you can turn off bidding and micromanagement of Shopping ads. On the other hand, you should optimize Smart Shopping effectively if you want to achieve the desired result after enabling it.
You can't control the bidding strategy and adjustments with Smart Shopping, but you can optimize it to get the best result. The campaign structure, Merchant feed and budgets are still in your hands. Learn best practices to optimize Smart Shopping and track your progress by reading the article.
Read on OPTMYZR
Customer Match is now widely available and easier to use by Google

Google announced last Monday that Customer Match is more accessible and easier to use.
Customer Match allows marketeers to deliver highly personalized experiences by leveraging their own customer data. As the industry evolves, the ability to leverage this first-party data is more important than ever. That's why Google makes Customer Match available to nearly all advertisers.
So, who can take advantage of these features?
All policy-compliant accounts can use Customer Match and similar audiences for Customer Match to monitor performance and exclude audiences from your campaigns.
If you have a 90-day policy-compliant history in Google Ads and more than $50,000 in lifetime spend, you can use Customer Match and similar audiences.
Read on Google Ads Support
Now is the best time to stitch your search marketing loopholes by Search Engine Watch

Experts say the final months of 2021 are the best time to fix those mistakes and stitch your search marketing loopholes. They also give four tips on how to improve your SEO and paid media marketing.
If you use paid media correctly, you can quickly add value to your business. Of course, it'll be difficult to get everything right in the beginning. You'll make mistakes, that's understandable. However, the most important thing is that you should fix them soon. Otherwise, they can hurt your brand in the long run. Follow these tips to boost your search marketing efforts:
Don't abandon paid media message consistency
Don't ignore poor site UX
Don't set and forget PPC
Read on Search Engine Watch
The new features are coming to Google Ads' Insights Page

Four new features will be available as beta versions on Google Ads' Insight page, Google announced Thursday — "Consumer Interest Insights", "Audience Insights", "Change History and Auction Insights" and "Demand Forecast".
These four new features are especially useful for SMBs. First, Demand Forecasts let you see more forward-looking trends and plan your campaigns based on those forecasts. Second, Consumer Interest Insights help you figure out the best search query topics for your campaigns. Third, Audience Insights help you learn more about the interests and affinities of your target audience. Finally, Change History Insights and Auction Insights help you understand how shifts in auction competition or changes you've made to your account affect your performance.
Read on Google Ads & Commerce Blog
Structuring Google Ads campaigns for success by Practical Ecommerce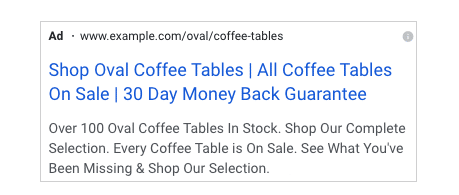 After Google's update, you should restructure your search campaigns.
In 2022, automation will become even more important. Also, responsive search ads will soon be the default ad type. Therefore, advertisers will need to restructure their search campaigns.
Of course, the fundamentals of paid search will always apply. On the other hand, you should restructure your paid search campaign based on these fundamentals. Starting in July 2021, advertisers will no longer be able to use modified broad match keywords. You can include phrase match instead of modified broad match. More? As of June 30, 2022, ETAs (Expanded Text Ads) will no longer be an option for advertisers. Therefore, advertisers should only create new ad groups with RSAs (Responsive Search Ads). Last but not least, you should use Smart Bidding to ensure that the average cost-per-click doesn't exceed a certain amount.
Read on Practical Ecommerce