If you missed this week's PPC news, that's no problem. We're here to provide you the latest content. That's where this newsletter comes in. It's a quick and easy way for you to catch up.

We can't know what changes Google will offer us in the new year, but experts have predicted what trends it might affect.
Looking for a way to stand out from your competitors in 2022? Then follow these experts' predictions to skyrocket your marketing efforts. Here are insights from industry leaders who've been in the digital marketing for years.
Only savvy advertisers will succeed in the new Google landscape.
Make room for Responsive Search Ads.
Have an integrated mobile strategy for Google Reviews and Ratings.
Embrace Google's automated ad solutions.
Privacy restrictions will continue to shape the Google landscape.
More "shoppable" moments and integrations with Google.
Read on Tinuiti
How successful marketeers plan paid media world by Search Engine Land

There are always vagaries in pay-per-click planning, such as COVID-19, but that's no reason not to plan your next move. That's why experts share their tactics to help your marketing efforts.
PPC planning is critical to success, but sometimes some imponderables can delay the PPC program and drive up costs. However, marketeers have ways to deal with these imponderables. With a little work, you too can plan to avoid unexpected costs and delays.
Consider using tools to plan paid media, check also PEMAVOR's free tools
Agency and client planning when things go wrong
Adapt to changing advertising platforms
Read on Search Engine Land
Five major updates in Google Ads you must know by PPC Hero

Google is constantly changing and evolving. Here are 5 important Google updates you need to know.
It's a good idea to be on the lookout for additional features that Google releases. They can help you improve your campaigns and give you more control. Hiren Vaghela, Google Ads expert, explains why the new updates are important and how they affect your PPC plans. Check them out and apply them to your campaigns.
Automatically apply recommendations, review performance insights, and more.
The smart sales platform to accelerate online and in-store sales.
New ways to optimize and manage conversions.
Google Display Network campaigns made easier.
Easy-to-understand campaigns with up-to-date budget reports.
Read on PPC Hero
Google Ads brings image extensions to desktop devices by Search Engine Land

Advertisers who already use the Image Extension will be able to use it on the desktop in a few weeks.
Images are an important part of your e-commerce website. Therefore, image extensions can help make your ad more visually appealing. This update is available for all brands that already have image extensions installed on mobile. The new update also features dynamic image extensions that automatically select the most relevant image. In addition, it's now available for all languages. If you think it's hard to find relevant images, Google has also added a free stock image library.
Read on Search Engine Land
How to keep your PPC Ads on even when inventory is low by OPTMYZR

What should you do with your ads when your products are out of stock? Pause or not? Frederick Vallaeys, co-founder and CEO of Optmyzr, answers that question.
The appearance of the out-of-stock product's sales page may increase customers' attraction to your products, but you can still get them to shop your site by offering great alternatives. That's why Frederick advises redirecting users to a backup landing page when products are out of stock, which you can create it in just five steps. This way, you can increase your conversions even if the products are temporarily out of stock.
Read on OPTMYZR
The PPC panic list: How to troubleshoot a performance dip by Innovell

If your PPC performance is awful this week, don't panic! In this article, you'll learn how to get back on track.
A lot has changed in the digital advertising space in recent years. More and more digital advertising platforms are using machine learning to automate some of their decisions. The more opaque these platforms become, the harder it's to take corrective action when things go wrong. This leads to more volatility in performance metrics. That's why we need to automate all areas of digital marketing, including PPC strategy, automated processes, and AI. Let's read the article to boost your strategies.
Read on Innovell
How to think more creatively about PPC by Search Engine Journal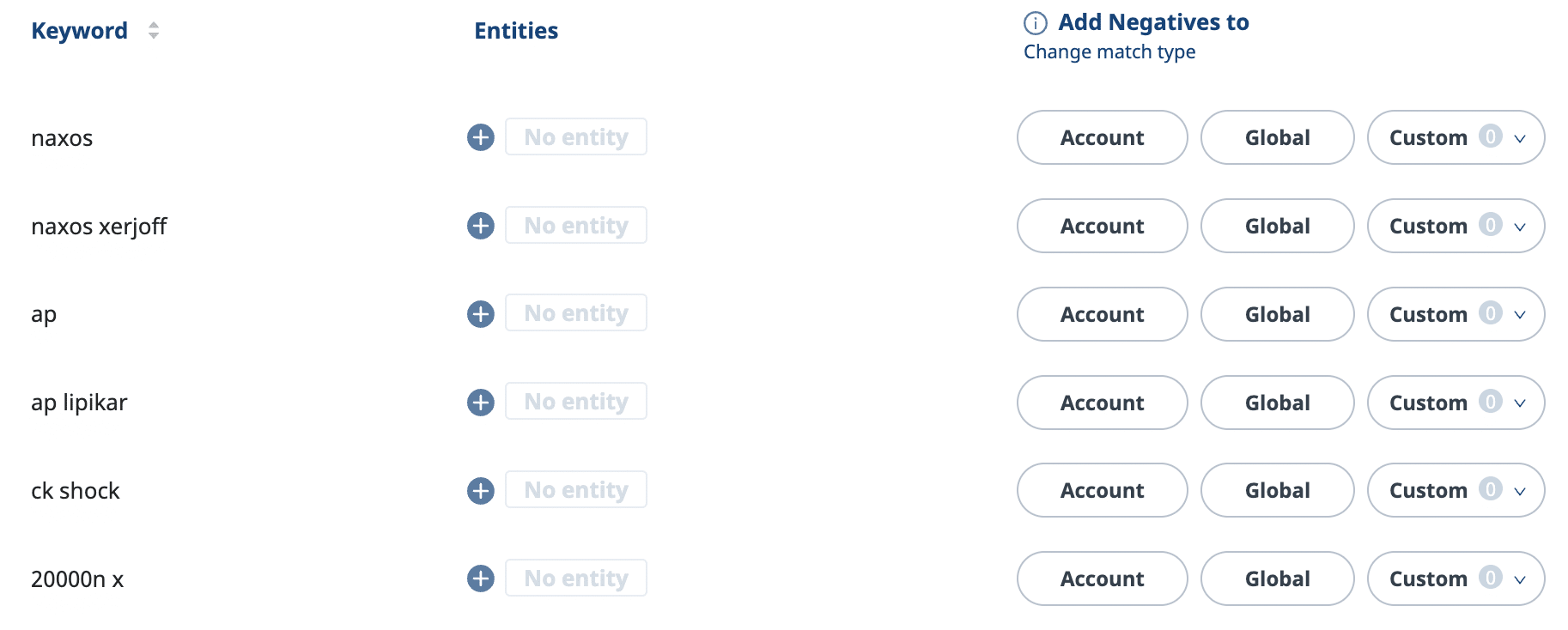 Why don't you benefit from creative ideas and more sophisticated strategies instead of specific tactics?
Maybe you're sticking with tried-and-true tactics instead of trying them out, and you're used to formulaic creativity. Many traditional marketing practices are tried and true, but sometimes these methods don't get the results you want. You need a range of strategies in your arsenal. That's why you should create your plan and try some techniques, such as keyword match types and negative keywords. Otherwise, you run the risk of missing out on new and more successful ways to reach your customers. In this article, you'll learn why that's and how you can use creativity to come up with new ideas that will work for your business.
Read on Search Engine Journal