We've compiled a list of the top PPC posts from January. New features, tools, tips, and tricks for optimizing your campaigns—there's something for everyone. Without further ado, let's dive in!
How to avoid 7 mistakes that tank retail Performance Max campaigns by Search Engine Land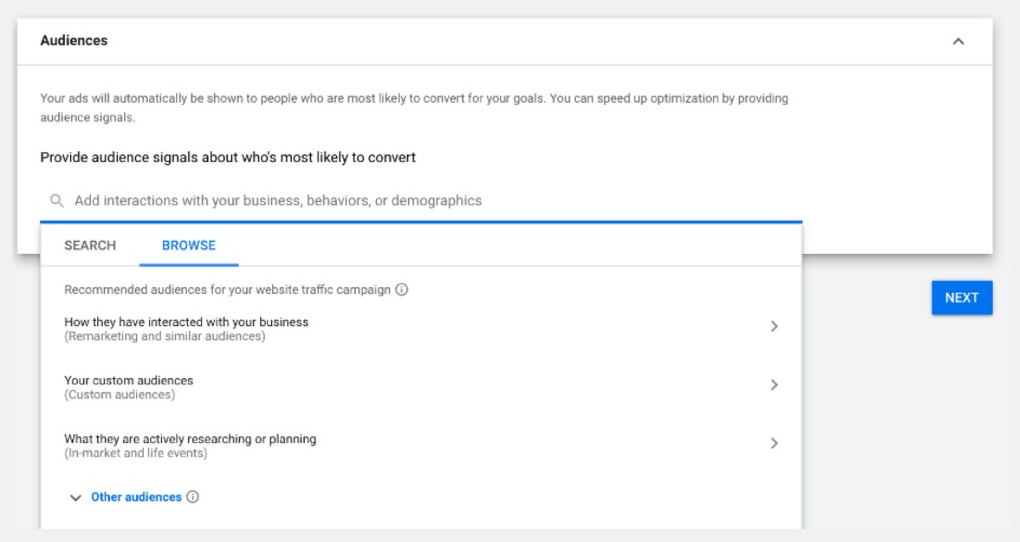 You can learn from the mistakes advertisers make in PMax campaigns and implement more effective strategies. You don't have to make the same mistakes.
Sometimes Google's automations don't help online advertising. In fact, it turns out that advertisers need to be better trained on important issues like PMax. If you use all Google automations, it can even mean the end of your online marketing efforts.
Mistake 1: Thinking audiences and audience signals work the same way
Mistake 2: Neglecting your data feed
Mistake 3: Picking the wrong campaign structure
Mistake 4: Ignoring standard Shopping campaigns
Mistake 5: Saying "yes" to all Google Ads recommendations
Mistake 6: Not optimizing assets to sculpt traffic
Mistake 7: Using the wrong bid strategy at the wrong time
Read on Search Engine Land
6 Tips for effective bid management of automated bidding by WordStream

Effective bid management can make a big difference in your PPC campaigns.
By setting and adjusting Google Ads bidding properly, you can maximize the efficiency of your campaigns and get better results. But it's not just about knowing how to set bids, it's also about monitoring and adjusting them over time. This knowledge of bid management can greatly help PPC advertisers achieve their advertising goals.
Start by tracking everything correctly
Choose the right strategy
Use the levers you have
Be aware of the levers you don't
Understand how your limits affect performance
Know when to change or test new strategies
Read on WordStream
4 tips to strike a balance in incremental conversions by Search Engine Land

How to achieve incremental sales with efficiency and volume in PPC.
The author explains how focusing solely on efficiency or volume can lead to missed opportunities, and offers advice on how to achieve a balance between the two. The article covers tactics such as reducing ad fatigue, testing different ad formats, and targeting new audiences, among others. The article offers valuable insights and guidance for PPC advertisers looking to optimize their campaigns for both efficiency and volume.
Determine how the business is performing
Forecast at different levels
Evaluate the incremental cost per conversion
Choose your bidding models
Read on Search Engine Land
Run great campaigns with PPC automation by OPTMYZR

Layering automated processes can help improve efficiency and effectiveness in managing PPC campaigns.
The article provides a detailed overview of how to implement automation layering in your PPC campaigns and highlights the benefits of doing so. This resource is designed to help PPC advertisers better understand the value of automation layering in managing and optimizing their campaigns. 3 Steps to prepare for the impact of PPC automation
Protect yourself from ad platform agendas
Protect yourself from economic unpredictability and volatility
Make the right decisions for your business with PPC automation tools
Read on OPTMYZR
What's paid media? — Search Engine Journal

Paid media and PPC (Pay Per Click) are often thrown around as the same thing, but they are actually two different concepts.
Paid media refers to any type of advertising where you have to pay to promote your products or services. It could be through traditional advertising channels like TV or print, or digital methods like social media advertising and search engine marketing. On the other hand, PPC specifically refers to a type of digital advertising where you pay every time someone clicks on your ad.
Read on Search Engine Journal
Google's "remove Redundant Keywords" recommendation by OPTMYZR

Google made changes to the "Remove Redundant Keywords Recommendation" for Google Ads advertisers on January 4, 2023.
The article describes the deduplication process as removing duplicate keywords to streamline campaigns and ensure ad spend isn't wasted on identical keywords. It also provides tips on how to identify duplicate keywords and how to deal with them, such as using negative keywords and adjusting keyword match types.
Read on OPTMYZR
ChatGPT & Paid media mythbusting by Knucklepuck

The article debunks common misconceptions about the use of ChatGPT in paid media advertising.
ChatGPT can be an effective tool for optimizing ad copy, automating routine tasks, and gaining insights for better performance. The article argues that the use of ChatGPT in paid media shouldn't be seen as a replacement for human expertise, but rather as a complement to it. That is, the potential of ChatGPT can improve the efficiency and effectiveness of paid media advertising.
Read on Knucklepuck
Google Ads gains account-level negative keywords by Search Engine Roundtable

Google discusses the recently added account-level negative keywords in Google Ads.
This feature allows advertisers to add account-level negative keywords that apply to all campaigns within the account. This change saves time and improves efficiency for advertisers, as they no longer need to add negative keywords for each individual campaign. The article recommends that advertisers use this new feature to improve the performance of their campaigns.
Read on Search Engine Roundtable
10 Ways to optimize your Performance Max campaigns for real results by WordStream

If you know some tips on how to optimize PMax campaigns, you can easily double your ad performance.
The article shows the importance of focusing on conversion value, testing different strategies and monitoring campaigns regularly to achieve optimal results.
Commit to your campaigns
Add as many assets as possible
Know the watchouts and workarounds
Use the customer acquisition feature
Optimize your asset groups
Use campaign exclusions
Choose the right bidding strategy
Use ad extensions
Make sure your data feed is up-to-date
Optimize your audience signals
Read on WordStream
Performance Max for B2B: 4 best practices by Search Engine Land

Knowing the exact PMax details can improve the performance of your B2B campaigns.
The article provides tips on how to improve B2B marketing performance. It covers areas such as data-driven insights, lead generation, account-based marketing and personalization, among others. By implementing these best practices, B2B companies can increase their chances of success.
Stay skeptical
Get your first-party data ready
Experiment
Get familiar with reporting
Read on Search Engine Land