Nobody counts the number of ads you run, they just remember the impression you make.

William Bernbach
Is there a shortcut to get more conversions for your B2B company? You want to generate more leads and increase your sales and profits without investing a lot of time and money? To do this, you need to find the right way in the first place, as the wrong methods will only lead to disappointment and frustration. 
While many marketeers try to harness the power of Google Ads to succeed, they only find themselves in a constant struggle to achieve the impossible. To help you avoid all that, this article will help you better understand Google Ads for B2B companies.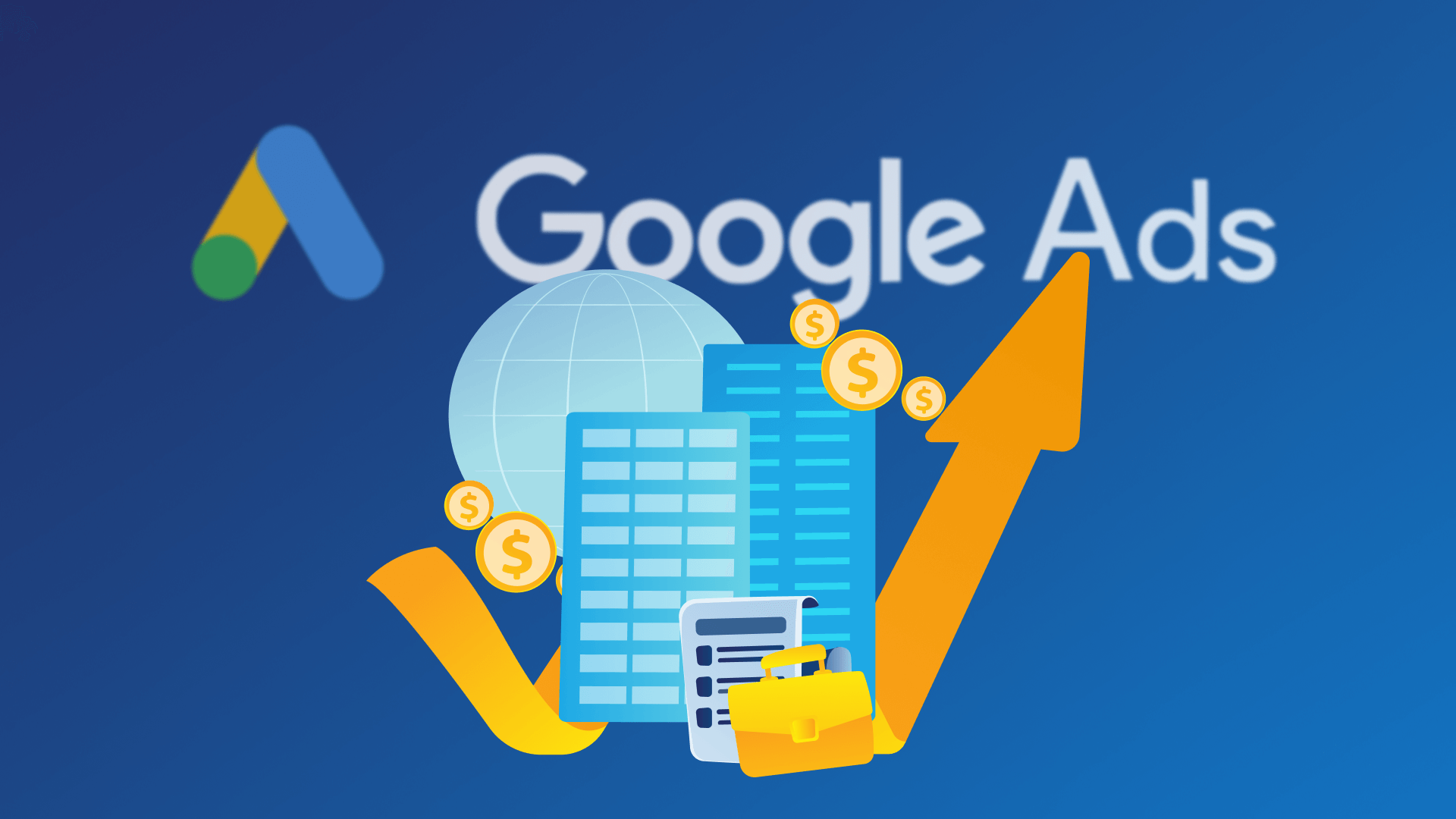 Marketing strategies to generate leads require different tactics and Google B2B Ads and Pay Per Click (PPC) are the best options for many industries in this sense. This can be the fastest way to increase your online advertising traffic and grow your business. In fact, some businesses see results within a week of launching a campaign and easily convert their search traffic from ads into qualified leads.
Google Ads is a great system for B2B businesses, allowing for extensive customization, flexibility, metric tracking, and many other features. It also allows you to run engaging search ads with image extensions and automatic CPC bids (Budget Optimizer). Therefore, you can increase your visibility in search engines and easily reach your target audience with the right ads.
Advantages of Google Ads
With online advertising, you can choose the audience you want to reach with your ads by country, gender, age, or income. Besides, you can even exclude certain keywords for your ads from those that are searching for them. In this way, you will avoid invalid clicks.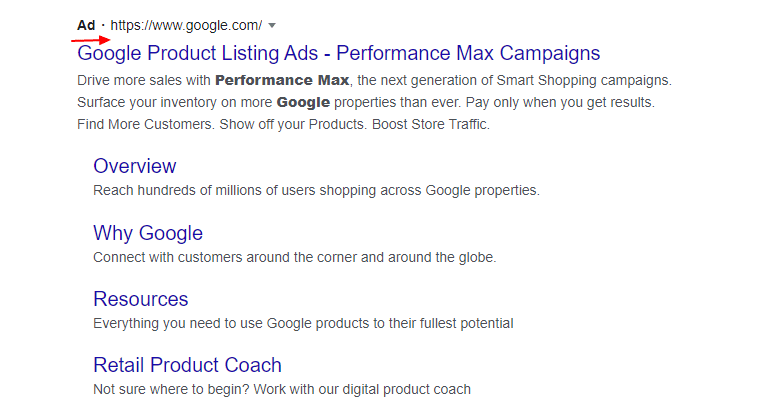 Faster results than organic search marketing
SEO and Google Ads are search engine marketing tactics for driving traffic and leads. In fact, a well-optimized ad campaign can help a business reach that covered top spot in search much faster. Focusing on multiple keywords at once and turning a campaign on and off whenever you want is really easy, and most ads will likely appear at the top of the page. In addition, remember that you can get more efficient results if you combine organic and paid search marketing.
Targeting your ads
Targeting allows you to show your ads to people with specific interests. Google Ads offers various targeting options. You can specify your ads with keywords, ad location, language, age, devices, and other targeting options.
Measuring your success
When someone clicks on your ad, you get a notification in your dashboard. When audiences see your ad, they may do something good for your business, such as buying your product, or calling in an order. That's why measurements like click-through rate, quality score, conversion rate, keywords, and conversion tracking are important in deciding how to take action for your potential customers.
Increase brand awareness
Google Ads is an effective way to make your products/services known in a shorter time. However, you need to research the right keywords and write a catchy ad text. Once you have a good ad, you'll have more visitors, more likes, and more engagement. This will boost the authority of your website, which will improve your rankings in return. As a result, your brand awareness and conversion rate will increase.
Tips to be successful with Google Ads
Don't get discouraged if your ads are underperforming. You probably need to optimize them in several ways.
Conduct effective keyword research
When it comes to keywords, you really need to nail them, which is why testing and matching should be the most important part of your advertising approach. If your terms and keywords are too broad or wrong, Google will show your ad to the wrong people, resulting in fewer hits and higher ad costs.
Check what's working (e.g., which keywords are driving clicks) and make changes to better target your ads to your demographic. It's unlikely you'll get it perfect the first time, so keep adding, deleting, and adjusting keywords until you see solid results.

Don't ignore negative keywords
Negative keywords allow you to exclude certain search phrases from your campaigns. This allows you to focus only on the keywords that are important to your customers. When choosing negative keywords, look for search phrases that are similar to your keywords, but may appeal to customers searching for a different product. Better targeting can place your ad in front of more relevant visitors and increase your ROI (Return on investment).
Let us say you are an optometrist selling eyeglasses. You may want to add some negative keywords, like "wine glasses" or "drinking glasses". This way you can better target your customers, since "wine glasses" and "eyeglasses" are completely different search queries. After all, you don't want to be listed for "wine glasses" if you sell "eyeglasses". Selecting negative keywords carefully is a must in this sense. However, you should be aware that if you use a lot of negative keywords, your ads may reach far fewer customers.
Improve your quality score
Google uses your Quality Score (QS) to decide where to display your ad. Your rankings improve the higher your rank is. If your quality score is low, your ad will receive fewer clicks and conversion opportunities. Over time, Google can increase your Quality Score, but it's up to you to improve it. Here are some tips on how you can improve it:
Keyword organization
Refining ad text
Optimizing landing pages
Adding negative keywords
Use different bidding tactics to maximize your goals
Designing a perfect landing page that pleases Google isn't the only factor that can help you boost your ads' ROI. In fact, the Google Ads team has developed different bidding techniques to help you achieve specific marketing goals while spending as little money as possible within the limits of your budget:
If you want to increase traffic to your website, Google recommends CPC (Cost-per-click) bids.
If you want to increase your brand exposure, Google offers CPM (Cost per mille) bids, which stands for "Cost per thousand Viewable Impressions." In other words, you determine the amount of money you're willing to spend for 1,000 people to see your full-size ads. When it comes to conversions like sales or signups, Google recommends marketers use CPA (Cost per action) bids.
Of course, if you want to set the number of your bids yourself, you can choose manual CPC bids. This gives you complete control over setting the maximum amount for each click.
Pros:
The only bidding strategy that gives advertisers complete control over bidding is manual CPC, if the Enhanced CPC option isn't enabled in the system. With manual CPC, you simply don't have to rely on the efficiency and reliability of Google's automated bidding strategies. You can fully manage to spend and ensure that the bids are aligned with the campaign goals. Moreover, you're free to create new campaigns without providing any data. Other automatic bidding strategies, such as Target CPA, require campaigns to have at least 30 conversions in the last 30 days to work properly. However, with this bidding system, you don't need historical data.
Cons:
Knowing how to optimize bids depending on the performance of a particular keyword requires experience. Setting bids manually can be difficult for people who aren't used to managing Google Ads.

The time required to constantly optimize keyword bids could be a problem in the long run. With automated bids, you can easily use your "time" to develop your strategy and campaign.
Challenges of B2B companies with Google Ads
Google Ads has great features for marketing, but you can still face some challenges when running your campaigns. B2B companies deal with a more complex audience in addition to the normal issues they face with Google Ads. Some challenges are:
Focusing on the wrong metrics
Many companies focus on cost per click (CPC), clicks, and impressions. There are two important KPIs for B2B companies that need a lot of attention, leads (conversions) and cost per lead. You can then compare the cost per lead for PPC with the cost per lead for other marketing methods and invest in the methods that produce the best results.
Expensive keywords
Depending on the industry, keywords can be costly. According to research by HubSpot, here are the most expensive keywords for some industries:
✅ Legal: Top CPC: $1090.00 Average CPC: $6.75
✅ Medical: Top CPC: $90.00 Average CPC: $2.62
✅ Marketing & Advertising: Top CPC: $165.00 Average CPC: $3.33
✅ Business Software: Top CPC: $95.00 Average CPC: $3.80o
✅ Real Estate: Top CPC: $95.00 Average CPC: $2.37
Lower volume than B2C keywords
B2B words have a lower search volume than B2C words on average. There aren't as many people searching for "database hosting provider" as there are for "waterproof boots".
Google Ads is an extremely effective system for B2B marketing. But many companies struggle to get good results from their PPC ads because they don't know how to target and engage their potential customers. After all, knowing your customers isn't enough for successful B2B marketing, you need to master the most sophisticated and successful Google Ads techniques.
Key takeaways
🔵 Google Ads is still one of the most effective PPC channels for B2B marketing, but it requires a lot of research.
🔵 You should know how to target and engage your potential customers to get good results from your PPC ads.
🔵 Knowing your customers isn't enough for successful B2B marketing, you need to master the most sophisticated and successful Google Ads techniques.