What's on the PPC agenda this week? Check out our weekly PPC newsletter so that you don't fall behind on any news, updates, or announcements.
3 changes coming to Google Ads automated extensions by Search Engine Land

Google Ads had announced 3 changes for automated extensions.
Automated extensions have essential functions to improve the performance of ads. As Google puts particular emphasis on automation, advertisers prefers it even more. Here is what we can expect from these brand new changes?
As from mid-March, youu'll be able to view both the automated and the manual extensions altogether.
Soon, Google will provide a report on all "automatically created" extensions.
Site links, callouts, and structured snippets from higher levels of your account will serve with extensions of the same type from lower levels, as of mid-March.
All changes affect your click-through rate, without a doubt. So, always make sure to check your data on automated extensions. If one of them underperforms, you can always have a chance to pause it.
Read on Search Engine Land
How does Google Ads work in 2022? by WordStream

80 percent of the companies prefer Google Ads for their PPC efforts. The more you know about Google Ads, the easier it'll be for you to succeed. In other words, you've to play the game by the rules.
Check out how Google Ads works, step by step:
Advertisers create ads which target keywords.
Someone conducts a search on Google.
An auction is triggered if ads target relevant keywords for that search. For further information, check out keywords matching.
Google includes all relevant ads in the auction, just one per account.
Quality score and ad rank formulas are then used to select the winners.
Advertisers only pay if their ad is clicked.
Read on WordStream
How to build on SEO knowledge to be better in PPC by Search Engine Journal

There is a common misperception regarding pay-per-click (PPC) and search engine optimization (SEO) since they're often treated independently. Nevertheless, SEO and PPC can be considered under the same roof, as these two concepts enrich one another. 
Active Targets vs. Passive Targets: Keyword research and strategy development are essential components of PPC and SEO. However, the criteria for selecting keywords are different.
Dynamic Search Ads (DSAs): As a part of PPC strategies, DSA signifies that Google crawls your website to find the best landing page and headlines based on the search term. If the ad algorithm can understand the content correctly, then your SEO efforts are right on track. For further information, check out keywords matching.
Conversion Tracking: With conversion tracking metrics, you can easily understand which parts of your campaign are performing well and which aren't.
Read on Search Engine Journal
How to claim a refund on Google Ads for invalid clicks by PPC Hero

If you think you're losing money on your ads because of invalid clicks, you can request a refund from Google.
Paid ads help you stand out from your competitors. Furthermore, Google Ads is also the primary platform for paid ads. Still, bear in mind that you can get your money back if you think that most Google Ads clicks are from bots or fraudulent after reviewing and analyzing your ad spend report.
In order to request a refund, you must provide the proper documents and evidence, as summarized below:
Submitting your entire ad click history won't work. You must keep detailed records of all clicks and traffic to identify fraud or invalid clicks, and select all suspicious clicks manually.
When you've collected all the information Google wants, you need to go to Google's official refund page to fill out the required form.
Read on PPC Hero
Google confirms Standard Shopping campaigns will remain available by Search Engine Land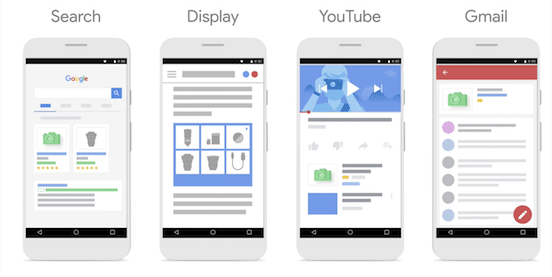 Ginny Marvin, Ads Product Liaison at Google, confirmed on Twitter that Standard Shopping campaigns will still be available.
We know that automation will have more room in our PPC efforts in the coming years. This is reassuring news for advertisers who rely on manual controls and features of Standard Shopping. Google has announced that Smart Shopping campaigns will be terminated and switched to Performance Max campaigns between July and September, but advertisers will still be able to use Standard Shopping offers even after the termination of Smart Shopping.
Read on Search Engine Land
Semantic keyword clustering for 10,000+ keywords by Search Engine Journal

You can improve your organic traffic by means of semantic keyword clustering.
Whether you're an SEO or a PPC manager, keyword grouping and clustering are excellent methods for keyword research to boost your marketing efforts. You can also group your keywords by their importance and semantic relationships. For further assistance, check out the Python script for semantic keyword clustering. Last but not least, don't forget to create negative keyword lists as well.
Read on Search Engine Journal