Keyword grouping is undoubtedly among the best practices of both SEO and PPC efforts. When you have relevant keyword groups, cost-effective PPC strategies work better and improve your CTR (Click-through rate) and Quality Scores. For SEO, keyword grouping can improve the quality of content and help you with the copywriting efforts.
In this post, I'm going to show how to use our free Keyword Grouping Tool with your GSC data.
Step 1: Copy your queries and KPIs from GSC
There're two methods to get the keyword and KPI data. You can either copy the first 500 queries of your GSC or export your data to Google Sheets, then copy from there.
For this tutorial, I'm going to use Queries and Impressions to cluster them in groups.
First method: Copy and paste directly from GSC
Go to Performance tab of your GSC. After date and search settings, simply copy all the queries as shown below.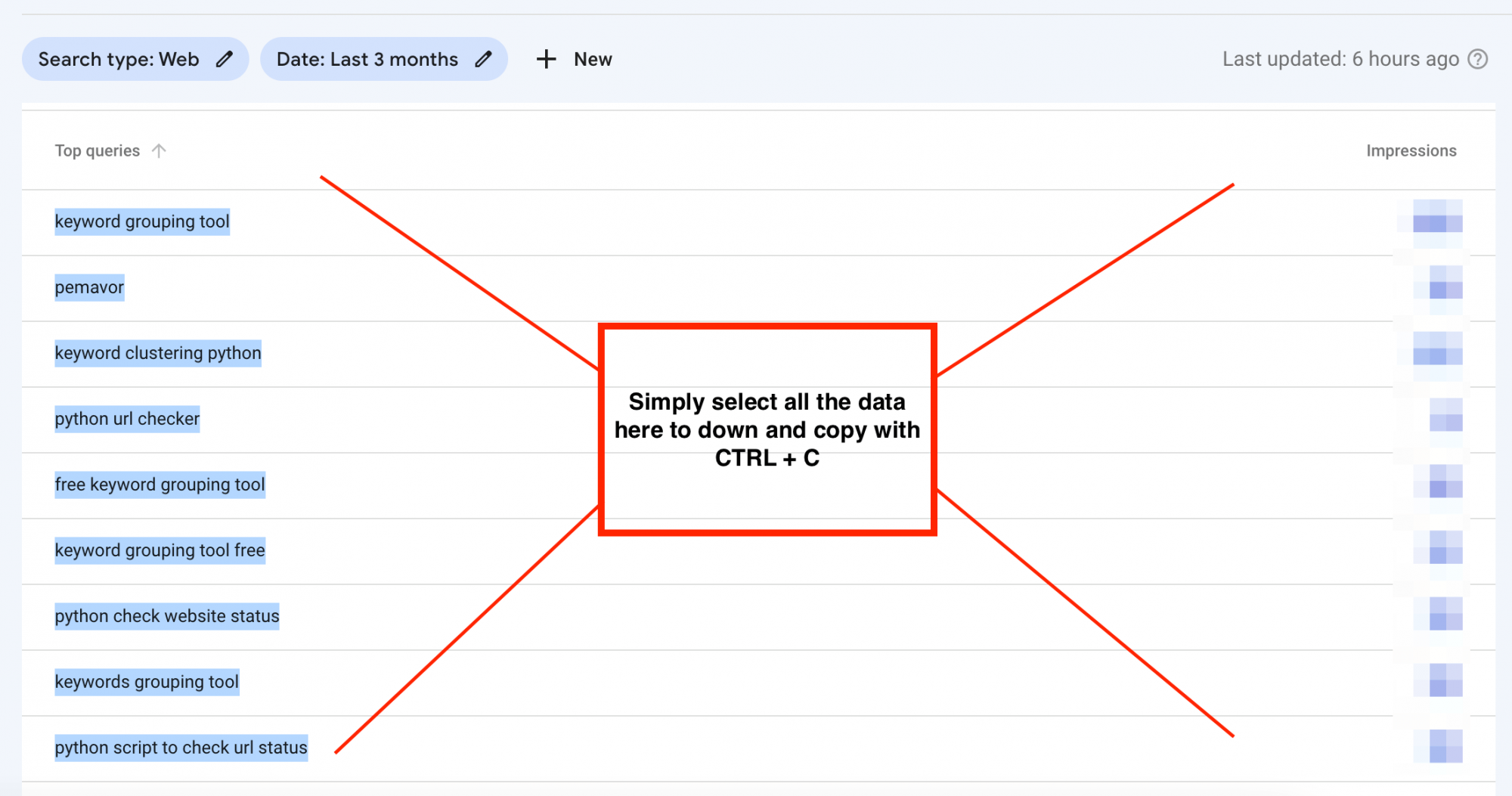 Second method: Copy from Google Sheets
This is another method to copy all your GSC query and KPI data.
On your Performance tab, you'll see Export on right-top of your page, export to Google Sheets.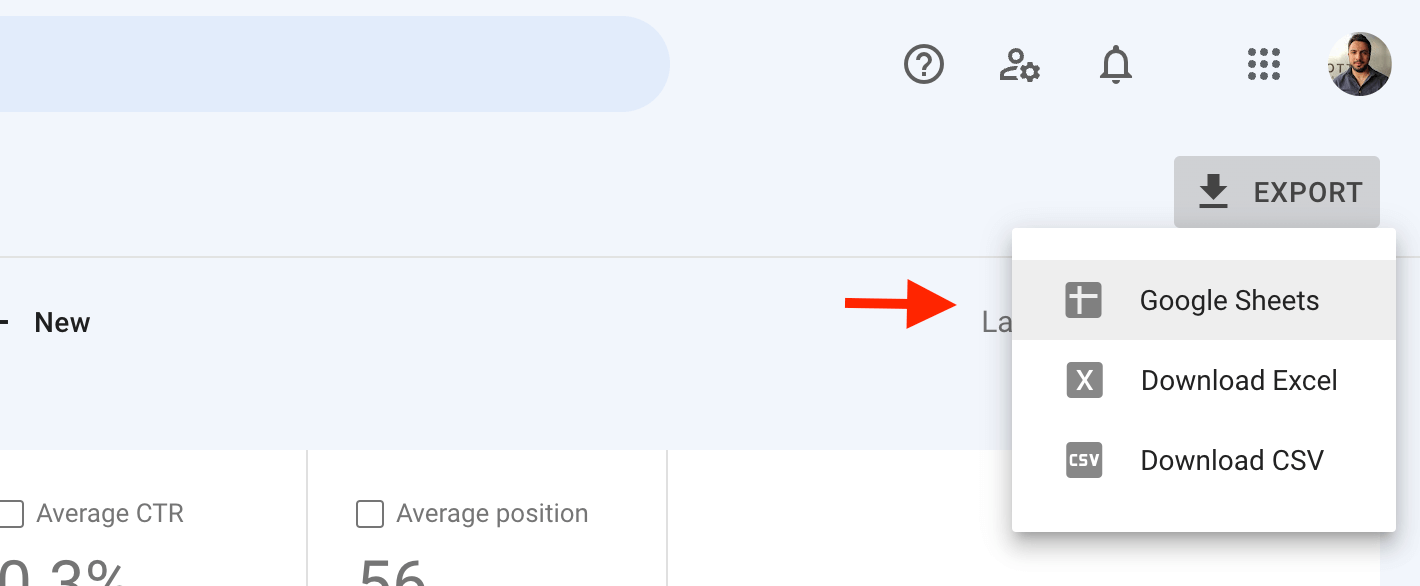 l'll only need the Queries and Impressions, as shown below.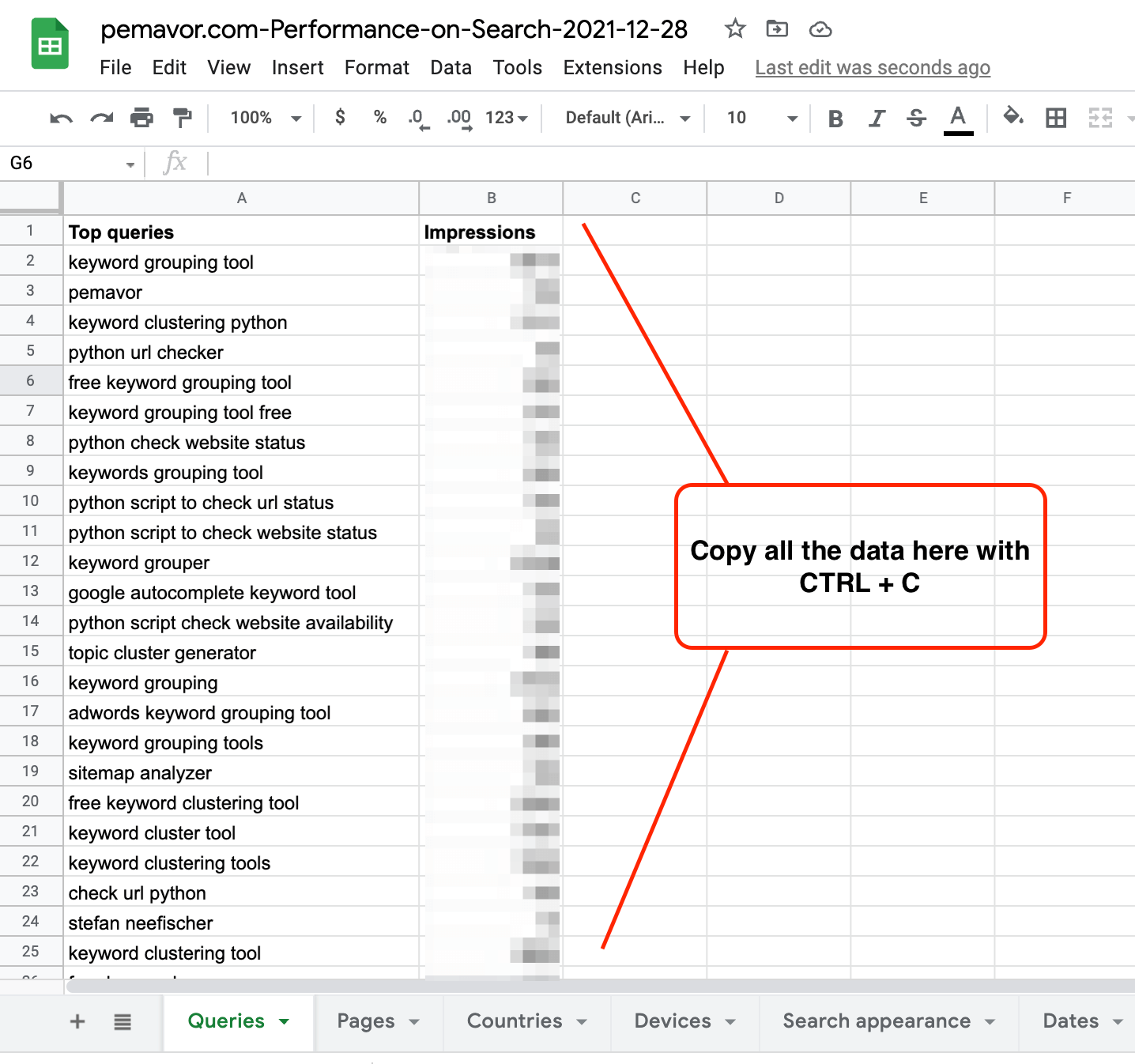 Step 2: Run the Keyword Grouping Tool
After you copied your queries and KPIs from GSC, you can run the Keyword Grouping Tool by following the steps on the screenshot below.
Paste your Queries and KPIs to the left bar with CTRL + V for Windows and Command + V for Mac.
Set your Similarity Threshod from granular to general
Choose your Delimeter as Tab
Keep the Use Column Header Names option, and click on Group Keywords.

After you've clicked on Group Keywords, you'll get your results in seconds.
Step 3: Analyze or export the results
Now, you can see the outputs of Keyword Grouping Tool.
Click on the "arrow" next to each header and re-order the list per category. Also, click on All keywords to see the whole list or Wordcloud chart to see a visual chart of clustered keywords.

Or, simply export your Grouping results as .csv file or copy to your clipboard.

Key takeaways
Copy or export your data from Google Search Console
Set the tool to preferred settings and run your grouping
Get your results in seconds
Simply copy or export the cluster groups