Looker Studio boosts the power of data sources by giving users access to a comprehensive platform that connects to virtually any data source. This means you can use any type of data source without the need for complex integration processes. You can easily integrate data from different sources and gain deeper insights into their data by leveraging the power of Looker Studio.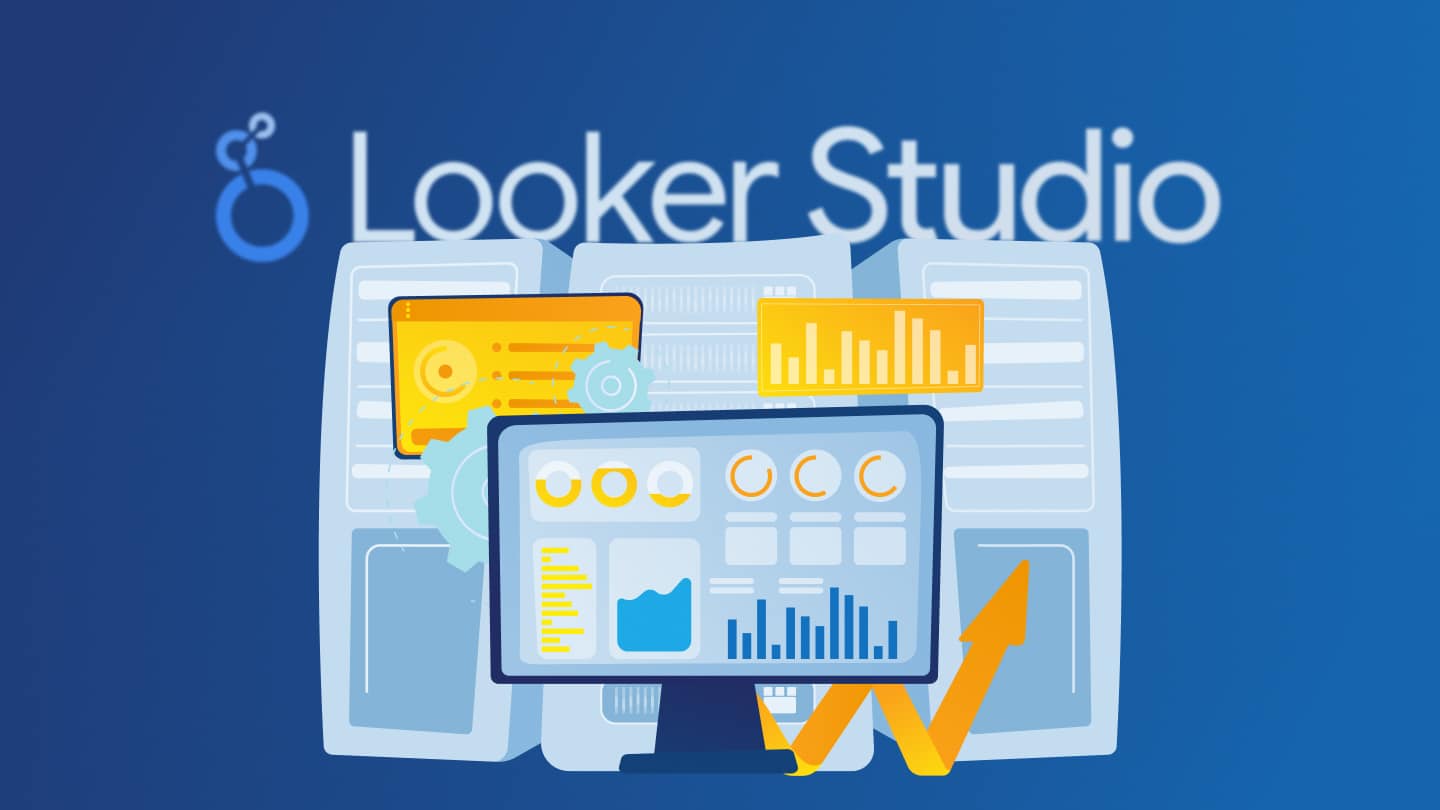 What are Looker Studio connectors?
Connectors are pre-built integrations that allow Looker to connect to various data sources and extract data for analysis. These connectors make it easier to integrate data from different sources into Looker Studio.
Connectors support a variety of data sources, including databases, cloud storage services, and APIs. They're also extensible, so you can create your own connectors to connect to a data source that isn't currently supported.
Looker Studio is a data connectivity and analytics solution that helps you work more efficiently and realize the full potential of your data.
Organizations can take advantage of the following:
Flexible, customizable data sources
Secure data access and sharing
Seamless visualization and analysis
Intuitive and user-friendly interface
Looker Studio supports 21 connectors and over 700 partner connectors. Let's take a look at the main marketing connectors and partners.
The top 10 marketing connectors and partners
Google Analytic helps you understand how your website visitors behave. It provides access to a limited set of data, including a subset of the fields available in the GA4 Data API, which includes any custom fields defined for the property. A subset of the dimensions and metrics available through the Google Analytics Reporting API can also be accessed, but the connector doesn't provide access to multichannel funnels or real-time data.
Google Ads lets you attract potential customers with your ads across all Google platforms, including search, display, and video. As a connector, advertisers can conveniently access performance reporting data from Looker Studio. This integration simplifies Google Ads campaign analytics and enables businesses to make data-driven decisions for better campaign performance.
Campaign Manager 360 is a digital advertising platform to help businesses manage, optimize, and measure their campaigns. With the connector, you can easily access and edit your Campaign Manager 360 data, such as key metrics like impressions, clicks, conversions, and ad spend. It's important to note that while Looker Studio provides a variety of dimensions and metrics, it only provides a subset of the data available through the Campaign Manager 360 Report Builder tool or the Campaign Manager 360 API.
Amazon Redshift is a cloud-based data warehousing service from Amazon Web Services. It enables efficient storage, querying, and analysis of large volumes of data by leveraging massive parallel processing and columnar storage.
Google Search Console helps website owners and administrators optimize the performance of their website in Google search results. ​The connector allows you to track and analyze how well your website is performing in Google search.
Google Search Console uses 2 methods to show you how your website is performing: Website Impressions and URL Impressions. With the Search Console connector, you can access both methods. However, you can only use one method at a time. That is, you need to create 2 separate data sources and add them to a single report to see both website impressions and URL impressions together.
You can transfer all your Twitter Ads data to Looker Studio with the Twitter Ads connector. This way, you can conveniently monitor and analyze your campaigns in a single view, allowing for easy comparison and optimization. You can test the benefits of this connector by using a 14-day free trial. With access to 157 metrics and 116 dimensions, including costs, conversions, impressions, and more, you'll gain valuable insights into your campaign's performance and improve your results.
YouTube Analytics lets you see how viewers are engaging with your content. However, the content owner option only shows 5 channels. You need to use the advanced option to access other channels.
WooCommerce lets you sell products and services on your WordPress website. This integration allows you to create custom dashboards tailored to your specific needs and enabling data-driven decisions. You can also visualize WooCommerce data along with other sources to get a comprehensive and accurate representation of your business performance.
Shopify lets you create and manage your own online stores. With the integration, you can make data-driven decisions, do effective data storytelling, and save time by automating and combining your marketing reports. You can also visualize Shopify data along with other sources to get a comprehensive view of your business performance.
Ahrefs helps digital marketeers improve their search engine rankings and increase organic traffic to their websites. It offers you three Data Studio Community Connectors to you, including Site Audit, Site Explorer and Rank Tracker. With these connectors, you can easily access Ahrefs' data through Looker Studio to analyze your site's performance, track search engine rankings, and monitor backlink profiles—all from one central location. This integration enables more efficient and data-driven decision-making that ultimately improves a website's SEO.
How can Looker Studio revolutionize your business insights?
Is your business struggling with personalized dashboards? Let's help you harness the power of Looker Studio. With our consultancy, enhance the connectivity of your data sources and gain valuable business insights.