​Google recently announced that Universal Analytic (UA) is being upgraded. Here comes Google Analytics 4 (GA4) with its completely new look and feel.
Since we're currently in a transition period, we can use both. However, starting from July 11, 2023, it'll be mandatory to use GA4 only. Bye bye GA3, welcome GA4! The more familiar we become with the tool, the better we can do our analysis. If you don't want to fall behind your competitors, you should adopt the new version as soon as possible.
The new GA4 includes a number of important features that are different from the old version. New data modeling feature uses machine learning and artificial intelligence. Before you get into the differences, you can also read our Google Analytics 4 review.
Google Analytics 4 vs Universal Analytics
User interface
The GA4 user interface is now different from the familiar UA interface. You won't find most of the old standard reports and some familiar features in the new version. The traditional Analytics has three data organizations like Account > Property > View, while GA4 has two levels as Account > Property.
In the new version, the "views" have been replaced with a metric called "data streams." There can be up to 50 data streams per entity. Plus, if you've both a website and an app, you can export data to a single property.
GA4 offers new ways to look at data, but no big differences between interfaces. If you're familiar with the key terms, you can easily navigate the interfaces.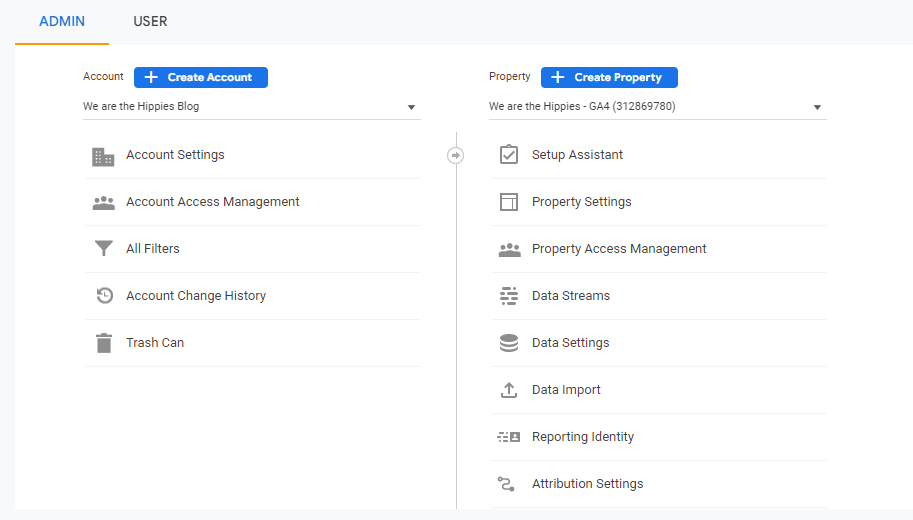 TIP: There are also many differences in how cross-property data is collected and named in GA4. Try to understand the concepts and discover ways to use them for your operational KPIs.
Events and Parameters
In UA, every transaction is an event, and every event has a Category, an Action, and a Label. In other words, UA provides session-based data, while GA4 provides an event-based model. These "events" refer to how your customers interact with your website and mobile app, such as clicks, user actions, page views, etc.
You can also use parameters to detailed define each event and give it context. You can add 25 parameters to each event. While GA4 displays these parameters as "page_position" or "page_view" to make them easier to identify on different devices, UA identifies the pages with their URLs.
Moreover, the number of sessions on the GA4 property can be lower than the number of sessions on the UA property. This is because it doesn't create a new session if the campaign source changes during the session, as starting a new campaign isn't the same as starting a session. UA, on the other hand, creates a new session in such a situation.
Smarter insights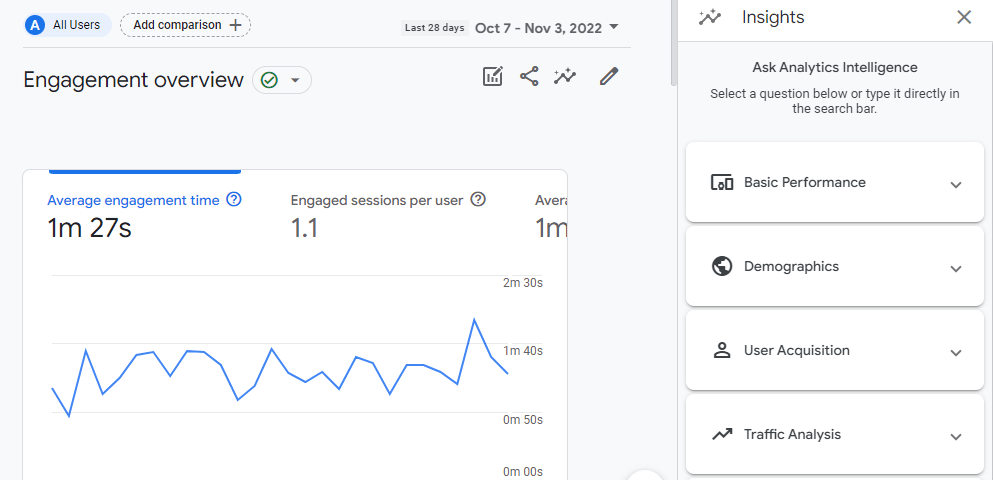 AI-powered GA4 sends users notifications about important data trends with smarter insights. In other words, the new version does a much better job of analyzing user behavior on your website. For example, it notifies you when demand for one of your services or products increases. It's also possible to make predictive calculations for certain marketing trends. This includes predicting the future behavior of your customers.
Ease of integration
Now integration is more user-friendly with Google Ads and provides more valuable data. You can also integrate YouTube and other non-Google channels with your email addresses or social media accounts. This allows you to better understand your target audience and make a more powerful strategy.
GA4 attaches great importance to protecting the privacy of its users. You can no longer collect or store IP addresses. Furthermore, any user can ask for the deletion of their data. You can also choose how long user-specific data can be stored. However, you can extend it up to 14 months, although the default period is two months. To understand more about GA4 risk in Europe, click on the link. Finally, there's an option to disable location-based data and ad personalization data by country.
Landing pages
UA plays an important role in optimizing your landing pages. However, GA4 doesn't provide a landing page report as it focuses on tracking users. However, with the Life cycle report, you can get data about your landing pages.
Customization options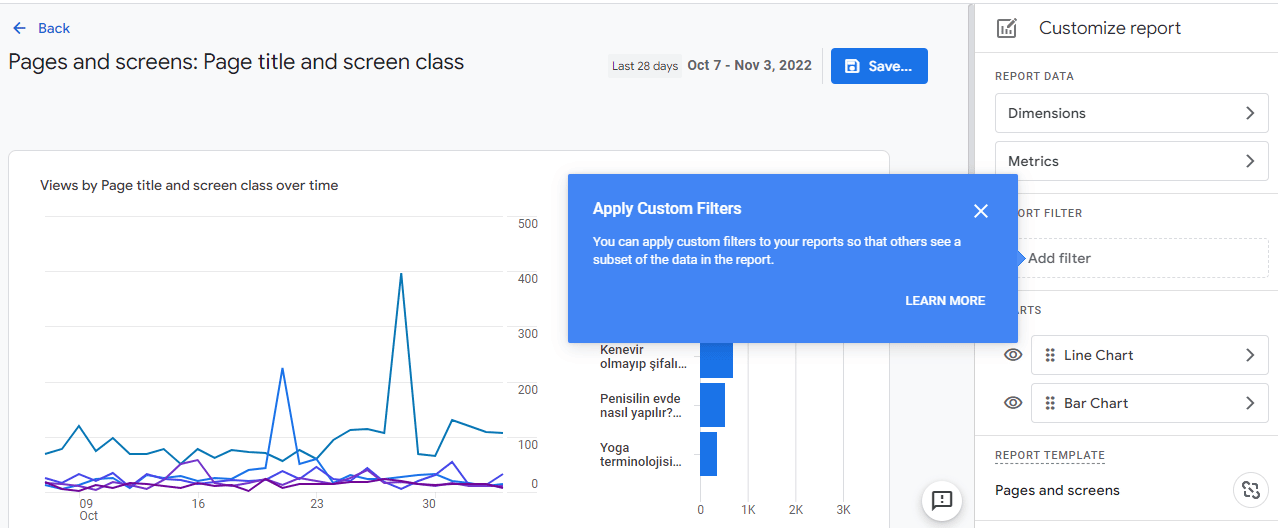 GA4 offers the possibility to customize it according to your needs. You can't only create your own reports, but also insert them directly into your navigation.
Free connection to BigQuery, Google Merchant Center, and Google Optimize
BigQuery allows very fast querying of huge and complex data sets. Previously, this feature was only available to GA360 customers. With GA4, you can connect to BigQuery for free. You also have the option to connect to Google Merchant Center and Google Optimize without any cent.