Hello, Google Analytics 4 (GA4), bye-bye old version web analytics. With advanced tracking capabilities, GA4 provides more valuable insights for website and mobile applications.
Starting July 1, GA4 has already replaced Universal Analytics (UA). Are you still using UA? If a website hasn't migrated to GA4 by July 1, it will no longer be able to collect new data. Besides, this UA data will still be available for six months, but after that, it'll be deleted. That is, you have to migrate to GA4.
Despite its advanced measuring and tracking capabilities, the GA4 has some limitations—just like any other tool. In this article, we'll explore some of the key limitations.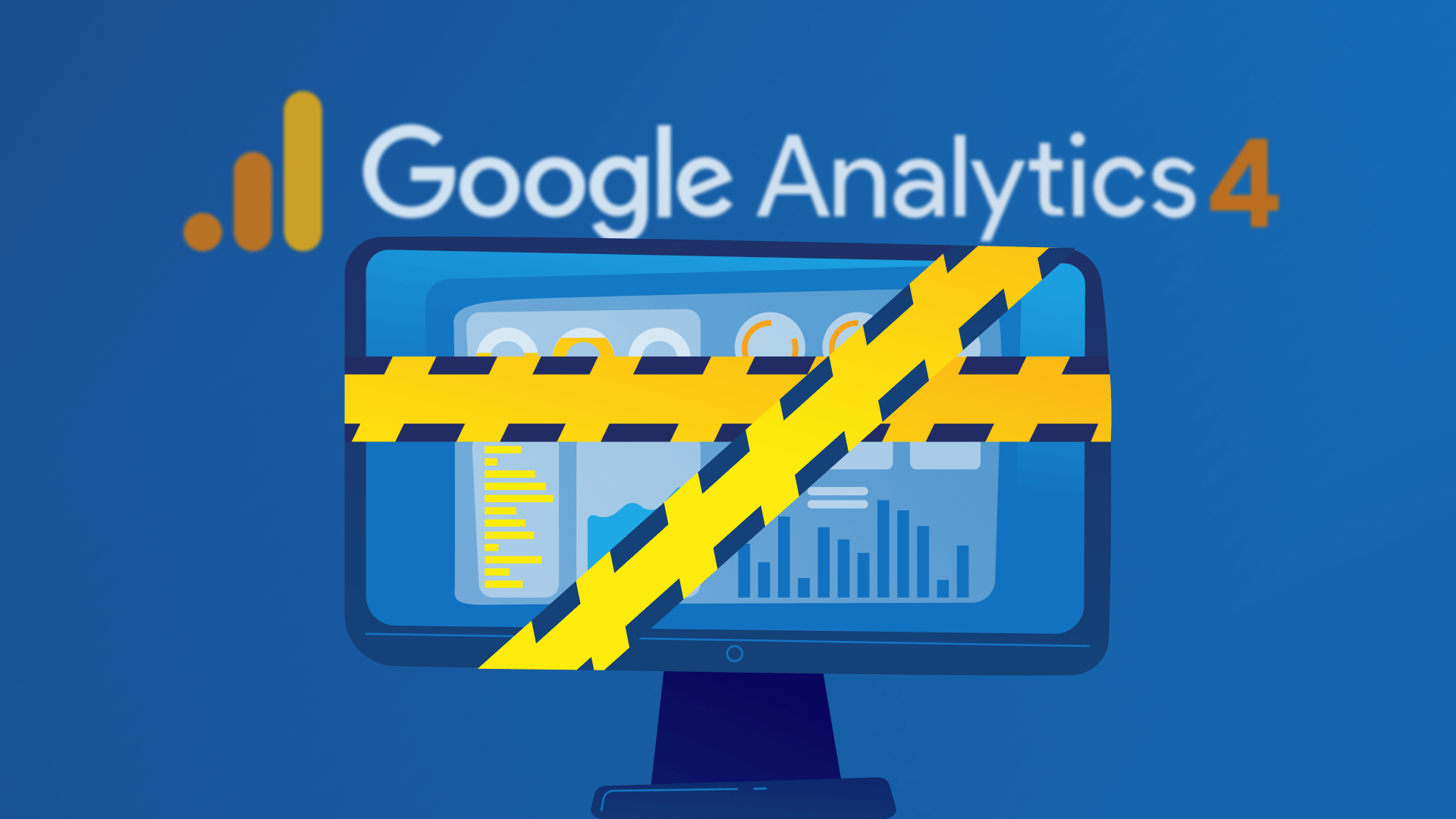 Configuration limits
| Item: | Limit per property: |
| --- | --- |
| Properties | A Google Analytics account can have up to 50 properties. |
| Data streams | Each property can have up to 50 data streams. |
| Audiences | 100 |
| Maximum audience size | The maximum audience size for export to Google Ads or Display & Video 360 is 10 million users. |
| Conversions | 30 |
| Custom insights | 50 |
| User-scoped custom dimensions | 25 |
| Event-scoped custom dimensions | 50 |
| Event-scoped custom metrics | 50 |
| Registered custom conversion events | 30 |
| Data retention | Up to 14 months |
| Explorations | 200 created per user, 500 shared |
| Explore sampling limits | 10M events per query |
| Ads links | 400 |
Event collection limits
Item:
Limit:
Distinctly named events
500 per app user per day (for app data streams only).
There is no limit on the number of distinctly named events for web data streams.
Automatically collected events and enhanced measurement events do not count toward the limits.
Length of event name
40 characters
Event parameters per event
25 event parameters
Item-scoped parameters per event
In addition to the prescribed item-scoped parameters for each recommended ecommerce event, you can include up to 27 item-level custom parameters in an ecommerce event.
Length of event-parameter name
40 characters
GA4 doesn't process or save events, event parameters, or user properties that exceed these limits.
IMPORTANT: You should always check up-to-date information about limitations on the official Google Analytics documentation.
Challenges
Transition challenges
GA4 is designed to be the future standard, but the transition is still time-consuming. Google provides a helpful tool for the process, but it may be insufficient for businesses with an extensive migration process. For example, changes in the data schema and event tracking methodology usually cause this challenge.
Limited customization options
GA4 has fewer customization options and integrations. The new event model in GA4 focuses on event parameters rather than custom dimensions and metrics. Therefore, this change may restrict data segmentation and analysis. Besides, we don't see some of UA's advanced features, limiting customization and data analysis.
Data sampling
GA4 uses a different data processing model involving more extensive data sampling. Sampling is necessary to handle large data sets. However, GA4's sampling may result in less accurate insights and limited visibility into users' behavior, particularly when analyzing specific segments or smaller subsets of data.
Learning curve
GA4 has a steeper learning curve than UA. That's why marketeers and analysts who have spent years mastering the intricacies of UA may find the transition to GA4 challenging.
If your team needs additional time and GA4 resources for upskilling about new user interfaces and terminology, take your time. On the other hand, this learning curve can impact the efficiency and productivity of businesses that heavily rely on Google Analytics for data-driven decision-making. Therefore, teams have limited time to adapt to changes and learn new GA4 structures.
Conclusion
Google will continue to develop GA4 and address these limitations.
Therefore, stay up-to-date to minimize potential disadvantages.
In the end, you can maximize the benefits of GA4 for all that limitations.
Need custom solutions for your business?
We are always here to solve your even hardest problem. And we can build custom tools or write scripts depending on your business needs. Just contact us now.