ABM (Account-Based Marketing) has recently gained popularity due to the rise of technology and data-driven marketing. This type of marketing allows companies to be more strategic and efficient by targeting specific accounts. ABM not only improves marketing ROI but can also increase the sales pipeline.
Here are 5 ABM resources that will help you improve your knowledge.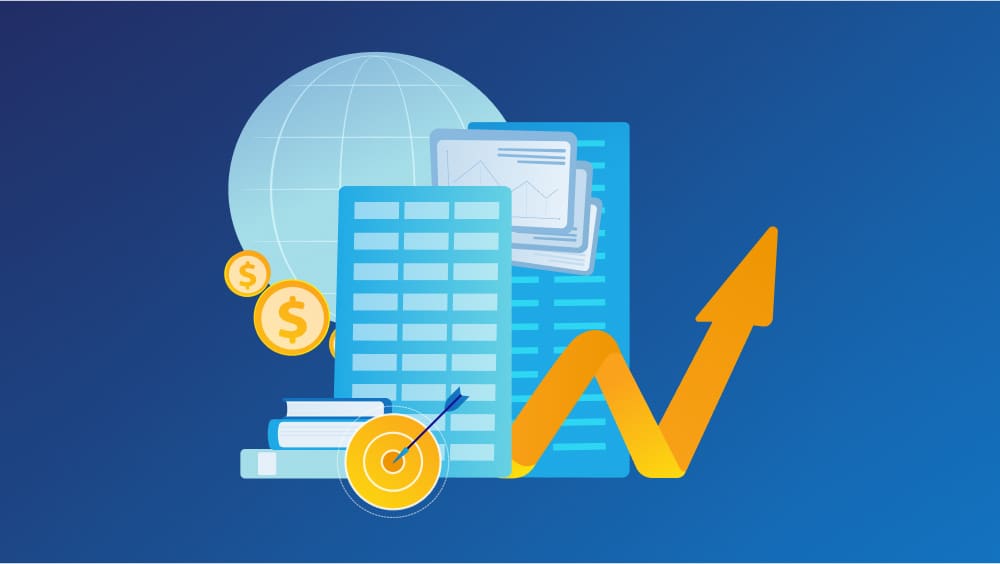 What's ABM?
Account-based marketing (ABM) is a B2B strategic approach that focuses on key accounts rather than entire markets. Therefore, ABM campaigns are personalized for each account's needs and interests, so they aren't one-size-fits-all marketing efforts.
Why is ABM important?
The answer is clear: it works.
Looking for a new solution to improve your marketing efforts? Then, account-based marketing might be the right one. This approach allows companies to focus their resources on a few high-value accounts that are close to reaching conversions.
With ABM efforts tailored specifically to these key customers, companies can better measure and track their progress toward achieving their goals. Plus, ABM can also increase the chances of success in winning new customers.
The 5 best platforms for ABM resources
There are a variety of ABM platforms that offer a range of features and resources to help businesses with their account-based marketing efforts. We've selected our 5 favorite platforms to introduce to you.
Demandbase is a B2B marketing and advertising platform that enables companies to target specific accounts. The platform uses data sources to identify and target potential customers, such as website analytics, IP addresses and CRM data. You can also learn more about ABM and other relevant topics on the platform's resources page.
The company provides valuable educational resources through its platform's resource page. Resources include webinars, case studies and blog posts that cover the latest trends, best practices, and success stories in ABM.
Momentum Itsma is a globally recognized B2B growth consultancy known for its pioneering work in Account-Based Marketing (ABM). They know industry trends and what works and what doesn't. That's how they've been able to help their clients drive over $100 billion in revenue growth.
On its website, the company also provides valuable resources to share articles and insights about ABM. These resources are popular with markeeters and marketers value them for staying up to date on ABM trends and best practices.
Forrester is a leading consulting firm that helps businesses and technology leaders accelerate growth through customer obsession. It focuses on shaping and navigating today's rapidly evolving landscape, giving businesses and technology leaders the confidence and tools they need to succeed.
Its extensive resource page provides much information on ABM and other relevant topics, making it an invaluable resource for marketers who want to stay abreast of the latest developments in the industry.
Terminus is a comprehensive B2B marketing platform that helps companies identify and prioritize their target accounts, execute marketing campaigns, and drive revenue growth. This gives companies an idea of how to focus on accounts with the greatest potential for revenue growth.
The company's resource page offers a variety of articles, webinars, and case studies on ABM that provide valuable insights and best practices for companies looking to improve their approach. Terminus is good for companies that want to run successful ABM campaigns and stay on top of trends and strategies.
6sense is a B2B marketing and sales platform that helps companies identify and engage with their target accounts by delivering actionable insights through AI-powered predictive analytics. The platform enables sales teams to leverage Big Data and machine learning to understand the behavior and intentions of potential customers and improve their effectiveness. With 6sense, companies can align their sales and marketing efforts to their target accounts, resulting in higher conversion rates and increased revenue.
6sense's predictive analytics capabilities and AI-powered platform give marketers the tools they need to increase pipeline velocity, improve conversion rates and drive revenue. Besides, the company's resource page provides much information about ABM and other relevant topics, making it a valuable resource for marketers looking to expand their knowledge and skills in this area.
Would you like to up your ABM game?
Having trouble taking your ABM strategy to the next level? We can help with custom solutions. Contact us now.