There are many great PPC posts published every week. Check out our weekly newsletter if you don't want to miss any critical posts.
Reasons to measure CLV for your search campaigns by Marina One

The value a customer has to your business is enormous. Calculating CLTV is a simple way to value your investment.
You can measure Customer Lifetime Value (CLV) to determine how valuable a customer is to your brand. This way, you can calculate how much you need to invest in a customer. After this calculation, you'll know which customer will become a repeat customer. Of course, you can expect more buying behavior from a customer with a higher CLV. At the same time, this value mathematically symbolizes loyalty to the brand, and you can invest more in these customers. Besides, you can get help from predictive lead scoring to calculate CLV.
It helps you retain valuable customers
It lowers CPA costs
It allows you to optimize your bids for the different stages of the funner
It enables you to calculate the effectiveness of your campaign
It helps you to grow in the long term.
Read on Marina One
How to reduce costs on your PPC Ads by OPTMYZR

How much budget to allocate for an advertising activity or reduce the cost of your PPC ads are the most fundamental questions of all experts.
Don't spend your budget on clicks that don't lead to a conversion, and this is the best way to reduce costs. High and uncontrolled budgets, irrelevant or wrong traffic are common reasons for cuts.
To track your progress, watch your cost-cutting metrics. This starts with beginner metrics (click-through rate and conversion rate), moves to intermediate metrics (average cost per click and average cost per mille, quality score), and ends with advanced metrics (cost per acquisition and customer acquisition cost).
Read on OPTMYZR
Setting up Google's Performance Max campaigns by Practical Ecommerce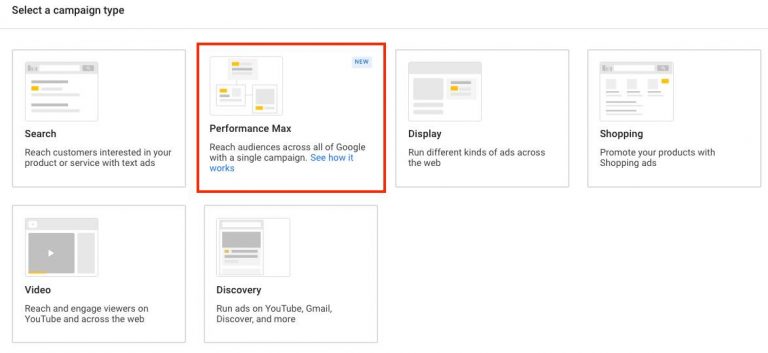 Performance Max campaigns are now available for all advertisers.
To set up a Performance Max campaign, start with these initial steps: create a campaign, select the Performance Max option, set a budget and a conversion goal. It offers several powerful features for managing campaigns and analyzing the results. However, the reporting and optimization features are weak. Although your ads can be served on many platforms, such as YouTube, Gmail, and others, you can't view the data for each channel. Nevertheless, you should test the effectiveness of Performance Max campaigns. As we can see, we'll soon see more automation and machine learning at Google. If you want to dive in AI and machine learning world, read on AI in business.
Read on Practical Ecommerce
A beginner's guide Shopping Ads by Search Engine Journal

Proper management and optimization of shopping ads are significant efforts to be competitive in e-commerce.
Every year brings changes in terms of Shopping Ads. Therefore, professional PPC experts should constantly improve themselves. You can focus on the following points to stay up to date.
Feed setup and management.
Campaign setup.
Ongoing optimizations.
Smart shopping campaigns.
Moreover, keywords are an essential part of the second and third steps. Make sure to do efficient keyword research for shopping ads. Besides, use negative keywords, but be careful not to exclude them too much. Otherwise, you may block the ads that should be displayed.
Read on Search Engine Land
Why you should be testing image extensions in Google Ads by Clix Marketing

Last month, Google released some improvements for image extensions.
Image extensions allow you to enhance your ad and make search engine results friendlier. In tests, no conversions were directly related to this extension. However, time-related conversions were also achieved when the image was visible next to the ads. According to the latest updates, image extensions are now available on the desktop and in any language. Plus, you can use Google's stock images.
In your Google account, go to Automated Extensions, click the three-dot button in the right corner and select Advanced Settings. Then you'll see Dynamic Image Extensions at the bottom of the list. This selection pulls images from your landing pages. If you don't trust the dynamic option, you can also upload images. To do that, go to the Extensions tab and click the plus sign.
Read on Clix Marketing
Free Google Ads tools you should know by PEMAVOR

Here are the best tools for marketeers that will make your marketing life easier. Plus, save you a lot of time and money for your PPC efforts.
The digital world has changed a lot in recent years. Technology has revolutionized almost every aspect of our lives. Everything is moving fast, and this pace is unstoppable. Why not harness the power of free tools?
Read on PEMAVOR