Don't miss out on important PPC (Pay-Per-Click) updates. Let's check out our monthly series.
Attributes of a good landing page experience by Unbounce

Google has standards, and you should meet them to succeed in your campaigns.
Well-structured landing page experiences are a big plus for PPC ads' success. Because Google ranks these pages, affecting how often your ads are shown and your conversion rates. Which elements are essential for a good landing page? A clear call-to-action, original and engaging content, mobile optimization, fast loading speed, and transparency to build trust. These factors meet Google's standards and lead to higher conversions.
Read on Unbounce
Future-proof PPC account structure by WordStream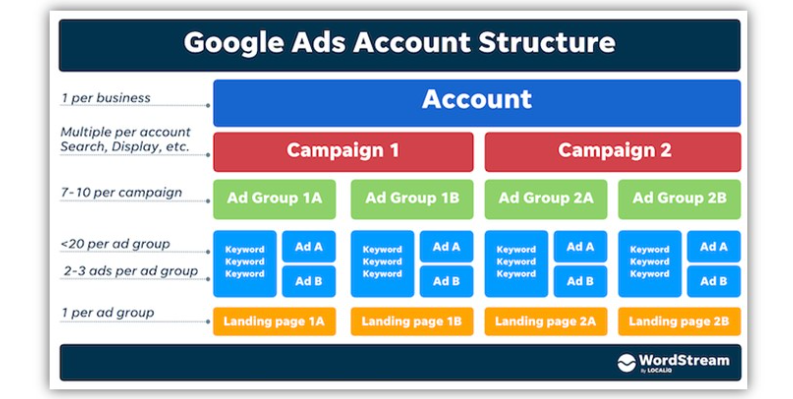 Your PPC account structure matters now more than ever for long-term success in a constantly changing digital landscape.
Managing a PPC account structure is challenging due to constant changes in rules and economic fluctuations. These pillars help you reach your goals.
Be mindful of your budget allocation
Adhere to current audience engagement best practices
Strike a balance between human control and Google's AI machine-learning
Remember the importance of negatives
Ignore audiences and placements at your peril
Harness the power of first-party data (or, at minimum, pretend to)
Manage your privacy and conversion tracking practices
Read on WordStream
PPC campaign management changes by Search Engine Land

Automation and AI are everything now in digital advertising. They'll shape everything in PPC campaigns.
These changes aim to make the campaigns easier to manage and enable users to achieve success faster. Let's check out what might be next for your PPC campaigns.
Match type consolidation into broad
Channel consolidation into blended campaigns
Optimization score suggestions into auto-applied recommendations
Read on Search Engine Land
How Google Responsive Search Ads work by Tinuiti

How does a responsive search ad work, what are its benefits, and how can you create a responsive search ad?
With Responsive Search Ads (RSAs), creating personalized ads for your audience is easier. Multiple titles and description options make you less likely to miss your target audience. Google tests and selects the best-performing combinations among these options.
Provide a true variety of headlines
Create headlines and descriptions of different lengths
Add at least two distinct descriptions
Provide relevant copy with features and benefits
Use a CTA in your description
Use pins intentionally
Monitor performance with Google's reports
Solve business problems / Run your tests using Ad Variations
Expand your testing breadth by combining copy tools/features and testing BETAs where applicable
Start with one RSA per group, then expand
Read on Tinuiti
3 creative-driven tips to optimize your PPC performance by Search Engine Land

Explore three actionable ways to leverage ad creativity in your PPC campaigns while benefiting from data-driven insights.
PPC marketing traditionally focuses on data analysis and logical decision-making. However, the industry is changing, and creative elements are becoming a thing for optimizing performance. This shift requires a new balance between art and science in PPC management.
Ensure you have diverse creative assets like video, images, and text ads in multiple aspect ratios and lengths to run across various platforms.
Use AI to deliver different stories, such as product features, price promotions, or aspirational messages tailored to individual user preferences.
The first five seconds of your ad should convey the brand and value proposition to capture the audience's attention immediately.
Read on Search Engine Land
How to use Google Tag Manager by WordStream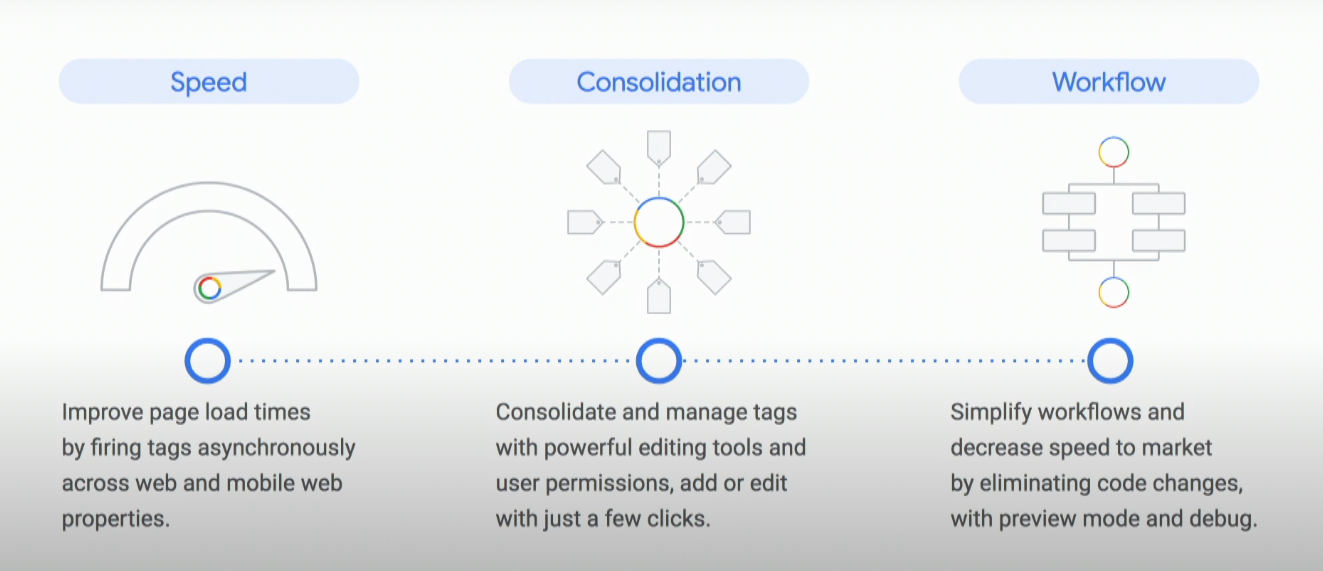 GTM simplifies managing tags and tracking codes on your website.
Google Tag Manager (GTM) offers control and flexibility on marketing tags on your website with three key components—tags, triggers, and variables. Benefits of using Google Tag Manager:
Efficiency and speed
Flexibility
Error reduction
Version control
Improved site performance
Consolidation and organization
Read on WordStream
Lead scoring: The value in B2B marketing by Search Engine Journal

Lead scoring can make your sales and marketing efforts easier and more efficient.
With lead scoring, give all leads points based on criteria like customer behavior, brand engagement, and demographics. It helps in identifying which leads are most valuable. So, you can only focus on those leads, increasing efficiency and profitability.
Read on Search Engine Journal
5 ways to improve PPC lead quality by Search Engine Land

Why waste time and money on leads that won't convert you?
Only some potential customers will convert you. For this reason, you must find out which one is convertible for your business. Then, you can only focus on high-quality leads and increase your ROI faster. Use some strategies to attract better potential customers.
Key 1: Teach Google what a good lead looks like
Key 2: Don't neglect offline conversion tracking
Key 3: Exclude low-quality lead sources
Key 4: Attract high-quality leads who want to do business with you
Key 5: Disqualify leads before they reach a salesperson
Read on Search Engine Land
What marketeers need to know about AI-bidding by Skai

How will artificial intelligence affect programmatic advertising bidding?
Thanks to AI intelligence, we can define the most suitable target audience and ad spaces for certain ads faster and more precisely. As such, it's an easier process for advertisers to convert their ad spend revenue. Obviously, AI bidding is more advantageous than rules-based or manual bidding strategies. Therefore, it'll become a norm for real-time optimizations.
Read on Skai
New Google Analytics 4 features for better App campaign performance by Google

Google Analytics 4 (GA4) has released eight new features to improve app campaign measurement and performance.
Marketeers can now better understand their target audience with these AI-powered features. They can then better optimize their campaigns. Here are new AI-based features:
New unnotified users suggested audience
Seamlessly re-use app and web audiences
Access GA4 Audience Builder in Google Ads
Additional performance uplift
Comprehensive web-to-app conversion measurement
Integrations with SKAdNetwork
On-device conversion measurement
Geo-based conversion lift measurement
Read on Google