Are you looking for the best PPC posts you might've missed this month? We've collected some of the best posts here.
Six dangers of automation in marketing by PPC Hero

Automation has become an important part of our PPC efforts. For example, automation can save us money and time. On the other hand, it can also cost us dearly if we're not attentive enough.
You should use automation to help your business, not to do it for you. Here are the biggest threats if you rely only on automation for digital marketing in 2022.
Automated bidding can be beneficial for you, but you should also keep an eye on it regularly.
Relying on automation doesn't mean that you leave automated systems completely alone. You need to manually optimize your automated systems.
Automated messaging systems can be a savior in communicating with your customers, but sending too many automated messages can also have a negative impact on your business.
If you let automation do all the work for you, your customer may feel unseen and unappreciated.
Relying on automated measurements can be dangerous. There's no such thing as a completely automated online business.
Even though automated solutions exist in areas like cybersecurity, customer engagement, social media posts and messages, and marketing offer templates, they shouldn't be automated to your brand's advantage.
Read on PPC Hero
4 tips to maximize your ad spend and protect the customer experience by Search Engine Land

When an economic crisis hits, the first thing companies do is cut their marketing spending.
Let's set aside your budget and headcount. In situations like this, it's critical to make sure that advertising dollars aren't wasted by optimizing everything from your ads to your website. We've got four suggestions for you on how to do just that.
Audit your ads: As you review your ads, effectively optimize these elements: targeting, engagement, landing pages, channels, bids.
Test, test, test, and test again.
Optimize the customer experience. Take the time to understand your target audience. If you offer a personalized experience, it'll increase your sales. You can focus on search intent to understand your target audience. You can do this with proper keyword research.
You can take advantage of automation, and use the time you save to engage with your target audience and provide them with a better experience.
Read on Search Engine Land
Google Analytics 4 now reports on Performance Max & Smart Shopping by Search Engine Journal

Google Analytics 4 is updated. Cross-network channel grouping allows you to get data on ad traffic acquisition from Google Ads sources.
It's a new channel grouping that you can find in reports. It means you can see exactly how much traffic is on Performance Max and Smart Shopping Campaigns. With the cross-network data groups, you can easily see how much traffic you're getting from the latest campaign types from Google Ads.
Read on Search Engine Journal
How to find your most valuable commercial intent keywords by WordStream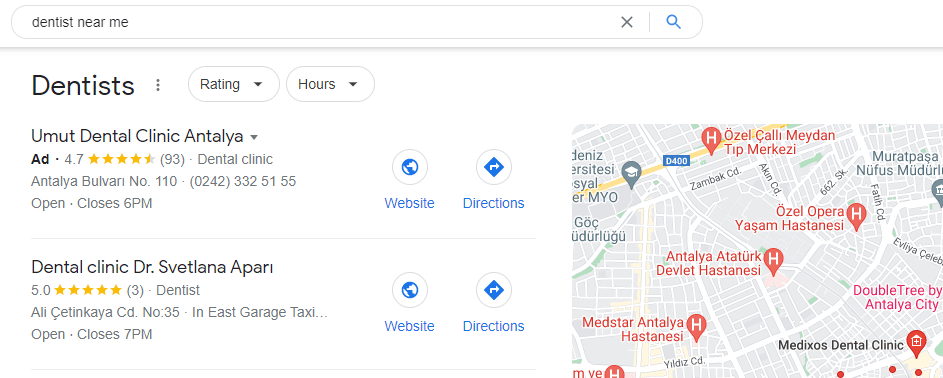 The search query a user writes in the search engine to buy something is a commercial intent keyword. If you know the commercial search intent of your target audience, you know what to do to get their attention.
How do we find keywords related to this commercial search intent? All keywords with commercial intent are different from each other. Depending on your business, some of them can be stronger than others. Also, you can use tools to find keywords with high commercial intent. Google Analytics and Google Ads Keyword Planner can help you find them.
Investigative commercial intent keywords: Affordable, cheapest, review, etc.
Buy now commercial intent keywords: Buy, order, deal(s), discount(s), etc.
Local commercial intent keywords: Near me, open now, etc.
Product commercial intent keywords: Branded searches, specific products, etc.
Service commercial intent keywords: Rent, hourly rate, etc.
Read on WordStream
Google Keyword Planner gets a new feature by Search Engine Journal

The Google Keyword Planner now has a new automatic ad group feature.
In fact, when this feature was released in 2021, only a limited number of users could experience it. You can still manually decide if you want to add keywords to ad groups. Along with this feature, there's an automatic machine learning system that will recommend to you which ad group is best suited for your keywords. This feature will save you time if you've thousands of keywords. Of course, you should always use automation wisely and always test the results.
Read on Search Engine Journal
Using search query reports optimizing PPC campaigns by Search Engine Land

Search query is one of the most important tools to prepare an effective PPC campaign and optimize your existing campaigns. However, some advertisers don't really know how to use this tool.
If you combine the keywords your target audience is searching for with your brand's campaigns, you'll get results faster. When a campaign is running, you'll get data on the keywords you bid on and keyword information on the search terms Google has matched with your keywords. Using this data, you can add negative words or focus on those variations.
Read on Search Engine Land
9 Google Ads mistakes to avoid by MarinOne

If your ROI doesn't make you happy, you could be wasting your budget by applying common Google Ads mistakes.
Make sure your budget covers all ad categories so that you don't make any mistakes at this point. You don't have to be a marketing guru to take advantage of Google paid search. All you need to do is to pay attention to the suggestions given by the experts.
Not targeting ads correctly
Not using negative keywords
Not bidding on the right keywords
Not using ad extensions
Not tracking your results
Not optimizing with conversion testing
Search network and display network default campaign options
Not using location targeting
Ignoring regional trends
Read on MarinOne
6 Keys to help PPC marketeers adapt to change by OPTMYZR

In recent years, we've seen many changes in PPC. But these changes force many SEOs to move through platform changes without control.
Automation plays an important role in the modern marketing funnel. Therefore, Sarah Stemen explores the current state of automation, where it can take us, and how you can benefit from it.
It's important to understand how automation works.
Audience targeting has evolved over the years.
Keyword has also evolved.
The quality of Google support has deteriorated.
The PPC community has become more collaborative.
There's now more access to learning resources.
Read on OPTMYZR
6 Steps to prioritize natural & paid search in a holistic search strategy by Search Engine Journal

Google started giving priority to Broad Matches in paid search this year. This means that less control over paid search results tends to negate the organic search efforts of paid search campaigns.
This means that paid search has expanded to generate more traffic in new search results, and those results may not have conversions and need to be excluded. That's why you need to develop a holistic search strategy. It's a good idea to follow these six steps to make sure you cover all new paid search results for organic search.
Restructure your paid search campaigns
Establish new performance baselines
Use multiple success metrics
Analyze the contribution of organic and paid search to increasing site engagement
Understand the entire SERP landscape
Establish a regular review with a scalable reporting process and shared accountability
Read on Search Engine Journal
Tips to boost your PPC campaigns in 2022 by PPC Hero

Digital marketing and advertising are constantly evolving. That's why it's important that your PPC marketing efforts are flexible and scalable. That way, you can easily adapt to changes and easily change your strategy.
To keep up with your competitors, you need to constantly improve your marketing and advertising efforts. Adding new keywords increases the reach and visibility of ads. It also increases the reach and relevance of landing pages. Also, landing page expansion is one of the best ways to increase the visibility of your brand and the performance of your ads that are targeted to your landing pages.
Read on PPC Hero