PPC posts come and go, and it can be difficult to keep track of them all at once. Therefore, we have created this list to bring you the best PPC posts from the previous month. From PPC strategies to new tools and tips to make your campaigns even more successful, these posts will help you gain more insight into your PPC strategy.
Google Ads updates Destination requirements policy by Google

Google Ads is revising its Destination requirements policy to provide more clarity for advertisers. On the other hand, the announced changes don't affect existing policies.
Google's recent update to its targeting policies will help users understand which types of ads are being rejected. When Google provides more transparency and clarity around rejections, you'll be able to troubleshoot your ads faster. The faster you identify a problem, the faster your ad can get back online and generate more money.
Clarifying guidelines for "Insufficient Original Content" policy
Introducing new "Destination not accessible" policy
Updating examples in the "Destination not working" policy
Read on Google
​​7 Google Ads mistakes that are squashing your success by WordStream

Google Ads lets you customize your ad campaigns in a number of ways.
It can be confusing to determine which option to use in a campaign when there are so many options to choose from. In order to overcome this, you might want to have a check out the most common Google Ads mistakes indicated below:
Read on WordStream
How to reduce your average CPA by PPC Hero

Here are some tips you can follow to lower your average CPA.
Cost Per Acquisition (CPA) is the cost incurred when someone moves from one stage of the buying process to the next. It's importance lies in the fact that it helps you estimate the return on investment (ROI) for your ads. While, a CPA measures your advertising performance and tells you how much money you need to spend on ads, it also indicates how many new customers your business will attract if you increase your ad spend.
Increase your conversion rate
Reduce your CPC
Implement a SKAG structure
Expand keywords and narrow them down
Read on PPC Hero
6 tips for supercharging Google Display Network performance by Search Engine Journal

The GDN is a powerful and rewarding tool for reaching a wide range of audiences.
The trend toward automation is inevitable, and it's important to know the levers and mechanisms you can operate to achieve optimal performance. Accordingly, these tips can help you expand your reach:
Remarketing campaigns
Target similar audiences
Focus on placements
Lookout for mobile apps
Target in-market audiences
Use responsive display ads
Read on Search Engine Journal
4 benefits of paid traffic you can't afford to ignore by Digital Marketer

You can use paid search marketing to achieve your goals in a short time.
Speed: With Paid Search Marketing, you'll achieve success sooner than that of organic marketing.
Analytics: Analytics is an essential component for any marketing strategy, but only with paid traffic can you use analytics to gain valuable insights. This is because organic, search, and email marketing have limited data due to privacy initiatives.
Optimizing your campaign: You can optimize everything about your campaign with minor tweaks.
Improved customer targeting: You can present your ads with paid traffic to your target audience. For this, you should recognize your target audience.
Read on Digital Marketer
How to write compelling ad copy that converts by PPC Hero

Although writing persuasive advertising copy isn't easy, it's not impossible either. You should have outstanding writing skills to stand out from your competitors.
By following these steps, you will be able to write more effective PPC ad copy to grab the attention of your target audience. As a result, your conversions will increase accordingly.
Research your competitors in detail from all aspects, such as their keywords, targeting, ad structure.
Focus on the buying intentions of your potential customers. Why would they want to buy your product or service? You should show that your products satisfies the needs of your target audience.
You can target your audience with CTAs.
If you include keywords in the URLs, your ad text will be more relevant for search engine optimization.
Keep your text simple, short and attractive. Especially, attention-grabbing headlines are crucial.
Read on PPC Hero
Increase your click-through rates, steal impressions from competitors, and boost conversions by PPC Hero

The majority of internet users use the internet to find answers to their problems. Wouldn't it be better to take advantage of these search intents for your business? It's possible to increase your conversion, sales and generate leads by applying the right steps:
Use images to increase engagement.
Optimize your email marketing strategy with personalized email, effective email briefs, call to action, etc.
Take advantage of the competition.
Write engaging headlines. The first impression is everything.
Research and optimize for keywords.
Add a compelling call to action.
Last but not least, understand your audience better.
Read on PPC Hero
What's the best match type for your paid search campaign? by Tinuiti

With the development of machine learning and automation features, paid search marketing is becoming more sophisticated.
The Broad Match Modifier was removed by the Internet giant last year. That means Google won't show ads for just one keyword. Instead, it focuses on results that have the same meaning. Read the "Keyword Guide for match types" if you want to learn more about match types.
Read on Tiniuti
Save time on negative keywords using the lowest common denominator method by Search Engine Land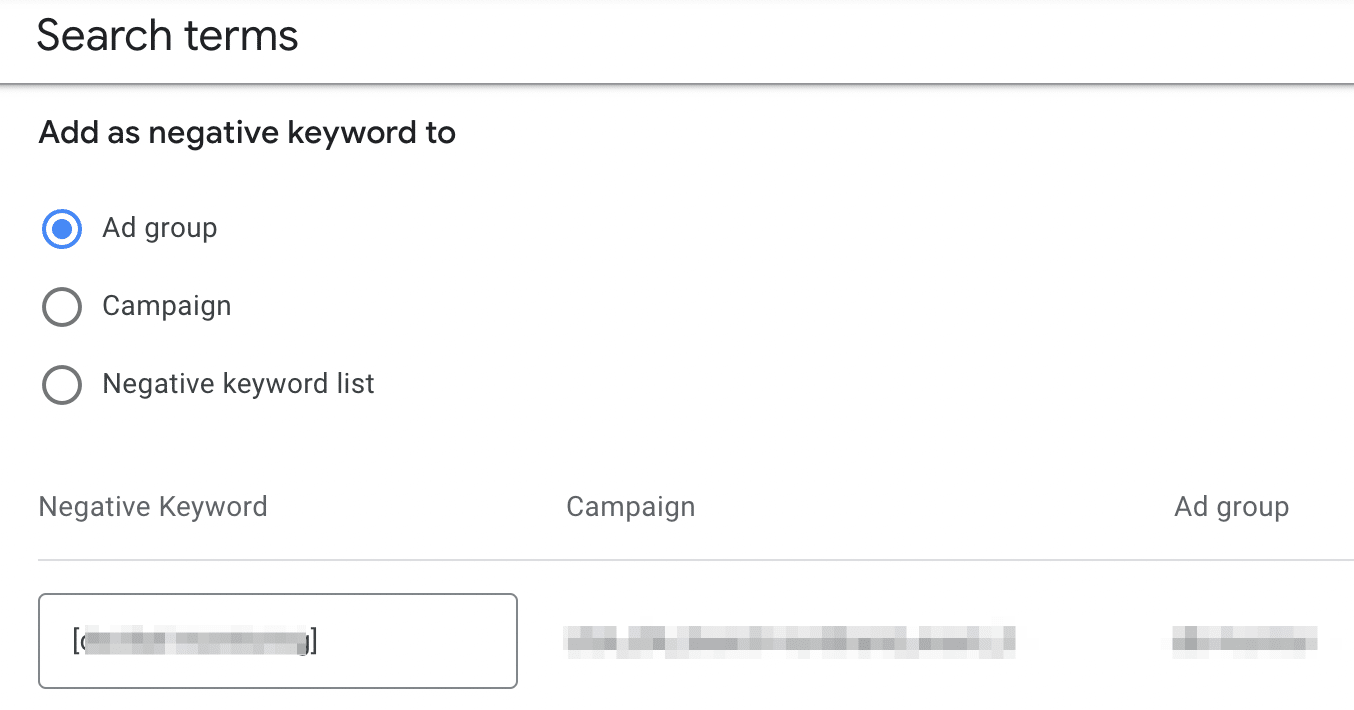 Using negative keywords is an important way to succeed in PPC. However, you should add negative keywords wisely since you wouldn't want your conversions to drop.
Therefore, you can reduce the number of negative keywords by using the denominator method. You use the least possible number of words for your negative keywords, and adding a single negative keyword could prevent many irrelevant clicks. If you use a long negative keyword with an exact match, you only stop that specific keyword, and often that keyword is never entered again which means that you have not actually solved anything. Also, you should review and re-evaluate your list of negative keywords every year.
Read on Search Engine Land
Google rolls out Search Ads 360 integration for Google Analytics 4 by Google

Google has announced that it has launched a Search Ads 360 integration for Google Analytics 4 (GA4).
Search Ads 360 data will be useful for GA4 to provide more detailed insight into campaign performance. Contextualizing data can help you make smarter decisions and run campaigns more efficiently. Linking your GA4 property to your Search Ads 360 advertising partner brings the following advantages:
GA4 can export conversions to Search Ads 360.
Search Ads 360 can export campaign and cost data to GA4.
GA4 to display app and site engagement metrics in Search Ads 360 reports.
Read on Google