In this newsletter, we have summarized the latest articles and insights from the world of PPC marketing.
Performance Max for B2B: 4 best practices by Search Engine Land

Google's move to Performance Max campaigns in 2022 didn't have a significant impact on B2B marketers, as their campaign structures remained unchanged.
Still, it's important to understand this new approach before Google eliminates other campaign options. Google's focus on machine learning and AI suggests that Performance Max could become the norm for all Google search campaigns. B2B marketers need to be prepared for the future, but there's no need to change anything right now. Therefore, B2B marketers should educate themselves on the intricacies and potential benefits of Performance Max campaigns to remain competitive in the evolving PPC landscape.
Stay skeptical
Get your first-party data ready
Experiment
Get familiar with reporting – and act on results quickly
Read on Search Engine Land
9 non-PPC questions your PPC clients will ask by WordStream

Michelle Morgan has collected 9 questions that any PPC client could ask any PPC marketeers.
As a PPC consultant, you may be in a position to be more than just an advertising expert. Clients may ask you questions about their business that have nothing to do with PPC. Such questions can catch you off guard and require you to switch gears quickly.
What should our budget be?
Who should we be targeting?
Who are our competitors, and how can we differentiate from them?
Should we focus on growing our customer base or servicing the customers we already have?
Should we expand into new geographic markets?
Does it make sense to extend our product or service offerings?
Should we have a holiday sale this year or hold off?
What areas of our company do you think are resonating well and what could be done to improve?
What are some brands you engage with regularly, and what do you like about them? How could those same practices apply to our company?
Read on WordStream
New Google Ads feature: Account-level negative keywords by Search Engine Journal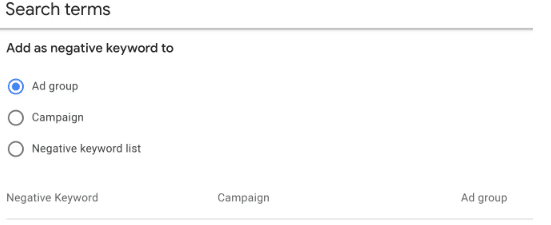 Google Ads has introduced a new feature for negative keywords.
This new feature allows advertisers to add negative keywords at the account level to manage campaigns across multiple campaigns and ad groups. It can help improve ad targeting, prevent irrelevant clicks, and save time by removing unwanted keywords for each campaign. Also note that you should regularly check and update the negative keywords in your list.
Read on Search Engine Journal
New updates for the GA4 search bar by Search Engine Land

Google has introduced new updates to the search bar in GA4.
The updated search bar now displays more relevant results, including suggestions for possible search queries. Also, users can easily switch between different types of data. Besides, users can now save and share their often used search queries. These updates will improve the user experience and help users access data quickly.
Read on Search Engine Land
ChatGPT for PPC marketers: 15 strategic prompts to use today by Search Engine Land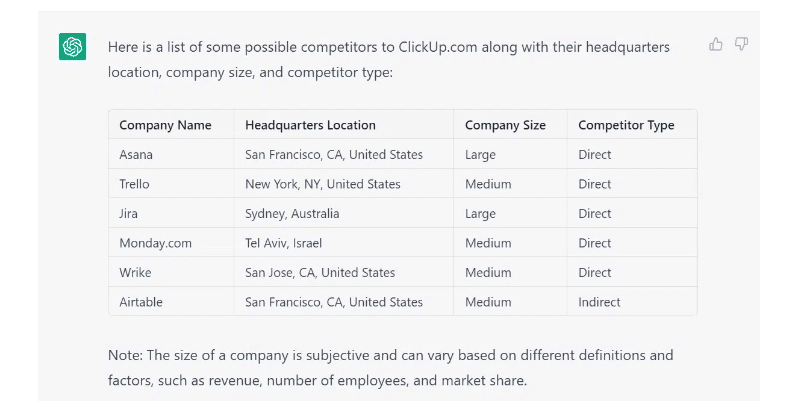 The article discusses how ChatGPT, a large language model trained by OpenAI, can be used to generate creative and effective ad copy for PPC campaigns.
ChatGPT can understand the context and goals of a campaign and create multiple variations of ad copy based on this information. This allows PPC advertisers to quickly create and test multiple ad text variants, resulting in improved ad performance and ROI. The article also includes some tips on how to effectively use ChatGPT to create PPC ad copy, such as providing clear instructions and examples to the model and properly evaluating and refining the ad copy created.
Read on Search Engine Land
6 Google Ads conversion tracking mistakes to avoid (At all costs!) by Wordstream

The article highlights some common mistakes advertisers make when setting up conversion tracking in Google Ads.
These mistakes can lead to inaccurate tracking and reporting of conversions, which can ultimately impact campaign performance and ROI. Mistakes discussed include not tracking all relevant conversions, and using incorrect conversion tracking codes. Not setting up cross-device tracking, and not testing and validating the conversion tracking setup.
No conversion tracking
Not tracking all conversion actions
Tracking non-conversion events as conversions
Tracking all conversion events equally, even if they're not
Tracking "every" conversion for lead generation
Tracking phone calls of very short duration
Read on Wordstream
6 Hottest content marketing trends for your business [2023] by SEMrush

Marketeers must always be prepared for ever-changing conditions. Starting from this point, SEMrush 2023 gives some tips for content marketing strategy.
The article explores how marketeers and content creators can leverage these exciting new trends in content marketing to improve their strategy and attract new customers. It highlights the importance of understanding the customer journey and developing content with a customer-focused mindset.
Trend #1: A deeper focus on your audience
Trend #2: Improving content quality will be your top priority
Trend #3: Proving return on investment will be huge
Trend #5: Ranking will be less important, but your click-through rates will count
Trend #6: 2023 will be about buying growth, not just building it
Updates to Performance Max improve transparency by Practical Ecommerce

In recent years, Google has placed a heavy emphasis on PMax campaigns, which give advertisers access to new inventory, formats, and audiences across all Google channels.
However, due to a lack of transparency and limited reporting, advertisers have faced challenges with these campaigns. Once they submitted their assets and audiences, advertisers had little control over the campaigns as the system took over. Fortunately, Google recently rolled out some updates to address these issues. Advertisers now have more ways to optimize and track the results of their Performance Max campaigns, giving them more visibility and control.
Read on Practical Ecommerce
Walled garden advertising 101 by Skai

Platforms such as Google, Facebook, and Amazon have significant control over advertising data and algorithms. However, these platforms can restrict access to data and limit the use of third-party tools.
In addition, advertisers may find it difficult to effectively optimize their campaigns and may be at a disadvantage against the platform itself. Advertisers can mitigate these challenges by adopting a "walled garden" strategy, leveraging data and insights from multiple platforms and investing in their own data infrastructure and tools.
Read on Skai
Google Display Network vs Programmatic Advertising by OPTMYZR

Starting in March 2023, Google Ads will simplify content targeting on a single "content" page, which could impact advertisers' ROI.
Previously, brands could use "or" and "and" statements to fine-tune personas and align messages across the Google Ads network. With the removal of the "and" functionality, brands may have to forgo key placements, and some will shift their budgets to other ad channels with more control. To regain the contextual targeting they have lost, advertisers may have to turn to programmatic advertising. This article explores which advertising channel is better for advertisers and how they can get the most out of both.
Read on OPTMYZR