Things change really fast when it comes to Google Ads. There are tons of case studies, news, updates, and many more PPC related insights published every day. In this weekly PPC series, you can easily come up with significant weekly PPC related news and have a clear overview of what is going on.
Health & wellness ad tips to drive holiday sales by Search Engine Journal

The holidays are a great opportunity for health and wellness advertisers to increase sales. However, it's important to think about how you place your ad to reach your target audience.
Make sure you're doing everything you can to ensure your ads reach the right people at the right time. Review your strategy, check your accounts, and make pay attention to the basics. In this blog post, you'll find some useful tips on how to make the most of the holidays to boost your conversions. If you're an advertiser, we recommend you start planning your holiday campaigns now.
Right message
Right target audience
Right time
Read on Search Engine Journal
How to use Google Ads for Shopify success by Search Engine Journal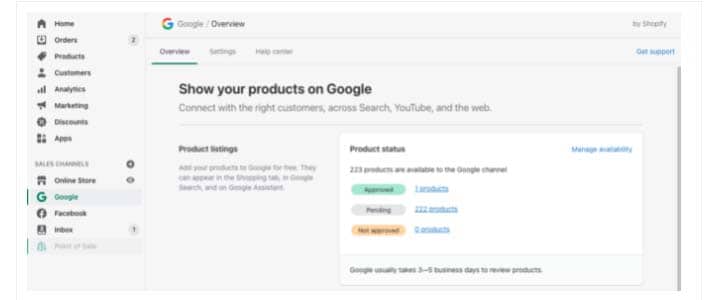 With Google Ads, you can effortlessly achieve success for your Shopify store.
There are many challenges that come with building and managing a successful online store, and many people are overwhelmed when it comes to getting it done. However, the combination of Shopify and Google Ads can be a real boon when managed properly.
Every store has its own needs. What works for some doesn't necessarily work for you. To be successful, it's important that you know the Google Ads platform intimately. That way, you can understand what appeals to your target audience and how to use the ads and campaigns to achieve your goals.
Read on Search Engine Journal
Google Performance Planner adds new features by Search Engine Land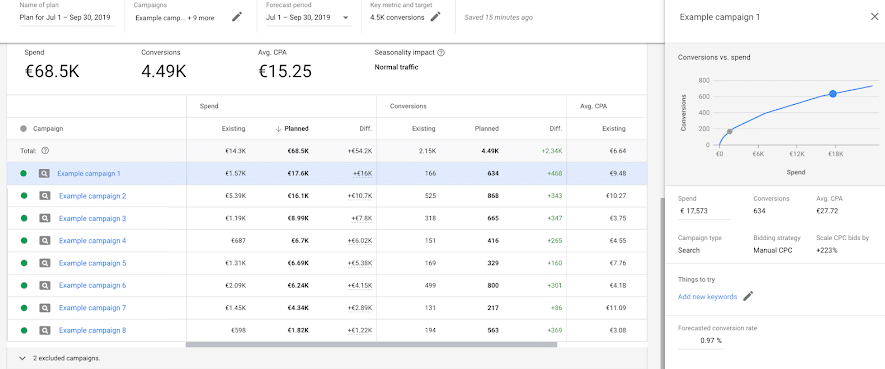 Google has added four new features to its Performance Planner. Now it's easier to make predictions for your campaigns.
Performance Planner provides insights to help you plan and track your campaigns. You can use it to predict how certain changes will affect your metrics and overall performance.
The new features make the flexibility of Performance Planner even more useful and can help you make predictions for campaigns that you weren't able to do before. You can use suggested changes to improve the efficiency of your campaign, and secondary metrics give you insight into the potential impact of changes on other crucial metrics. Besides, selecting a specific time period for historical conversion rates could be valuable for advertisers.
Read on Search Engine Land
Five best PPC advertising strategies in 2021 by PPC Hero

You can approach success by implementing the best PPC strategies of 2021 in 2022.
PPC marketing is the fastest and most effective way to increase conversion rates compared to SEO. However, to be at the top of the search results, you need to create a catchy and relevant ad. Therefore, you need to plan for your brand strategy before investing in PPC.
Using the right keywords in PPC campaigns
PPC optimization for voice search
Optimizing landing pages for PPC ads
PPC automation
PPC video ads
The core of PPC marketing efforts will always remain the same. Quality content for an ad will always be the most crucial thing to attract attention and succeed. However, the PPC trends from the list above will still be important in 2022. Visual search will also become a big trend next year.
Read on PPC Hero
The most important 2021 cyber five findings by Tinuiti

Tinuiti shared the top 2021 cyber five insights about Google, Facebook, and Amazon advertising that can help you look at your advertising strategies from a different perspective.
For example, Google search ad results point to earlier Christmas shopping and more purchases in the holiday shopping season. Also, Amazon is more prominent in Google auctions, especially on Thanksgiving. And you'll find even deeper insights.
You might also notice that some brands have a much stronger presence during the holidays than others. If you pay attention to these trends ahead of the 2021 Christmas holiday shopping season, you can also boost your sales.
Read on Tinuiti
The 9 best free Google Ads training courses for every level by WordStream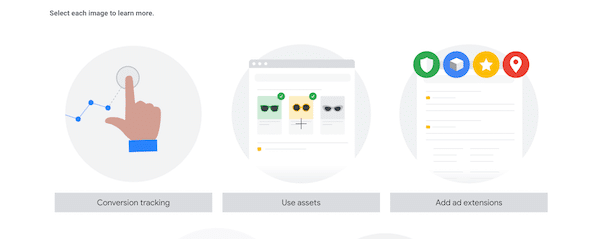 These online courses are useful for anyone who wants to learn how to make their e-commerce business more effective.
In these courses, you'll learn how to use the Google Ads platform. You'll also find plenty of resources to help you improve your digital marketing skills, as well as links to some of the best free Google Ads training programs.
Having trouble finding a resource for a particular level? These courses are worth checking out. Whether you're completely new to Google Ads or have some experience, you can find valuable information to improve your knowledge. The author has collected all the free resources in one place and made them easily accessible.
Read on WordStream
Digital ad spending is surging by eMarketer

It's not only an exciting time for digital advertising, but also a challenging time. We're seeing how this pandemic has impacted the economy, the job market, and consumer confidence.
As we look to the future, it's clear that there are many opportunities and challenges for digital advertising. The advertising industry is constantly evolving. As technology advances, so does our ability to target audiences, deliver advertising, and measure the effectiveness of that advertising.
Key trends for 2022
Trend 1: Digital ad spend exceeds our pre-pandemic projections
Trend 2: Programmatic display goes from big to huge
Trend 3: Addressable is a bright spot on the TV scale
Trend 4: The pendulum swings towards AVOD
Trend 5: TV and the measurement of video advertising are an unholy mess
Read on eMarketer