The weekly newsletter keeps you up to date with the latest news and trends in PPC (Pay Per Click) advertising. These latest news in PPC provide tips and tricks that any professional marketeer can use to improve PPC efforts.
The 16 best (& easiest!) ways to increase sales over the holidays by WordStream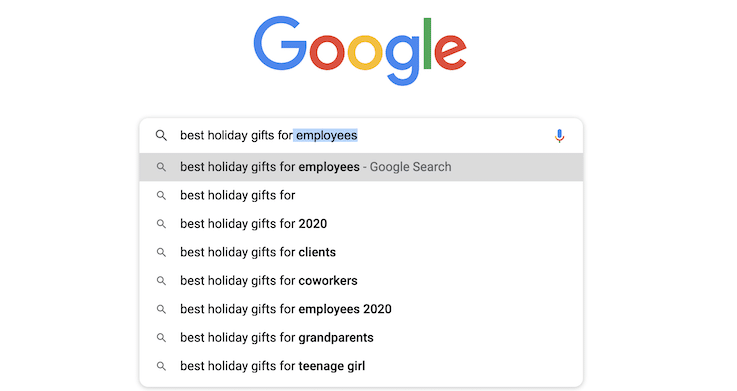 Planning a successful holiday campaign is an important part of a successful business. That's why the author shares 16 proven strategies that will help you plan out and execute a profitable holiday strategy.
You'll get tips on how to stay on track and increase sales during your holiday sales. Plus, there are specific tactics for different channels, like paid and unpaid advertising.
When it comes to holiday sales, there are a variety of ideas for holiday marketing strategies. However, whether you choose one or not, you need to make sure you prepare, plan, test, and track everything from spending to sales and profits to return rate. It'll help you make the right steps during the campaign and in the years to come.
Read on WordStream
Increase earnings and escape low CPC by Search Engine Watch

In this guide, you'll learn how to increase your Google AdSense revenue with a few simple changes and tips.
This way, you can increase your AdSense CPC, and the results can increase your AdSense revenue by more than five times. Besides, your goal should be to gradually increase your AdSense CPC and CTR.
AdSense is a popular way to make money online. However, it can be difficult to understand how it works. High traffic doesn't always mean high revenue. That's why you should keep testing. After a while, you'll see the results. Therefore, you can improve your marketing efforts by learning to earn more with AdSense in six steps.
Read on Search Engine Watch
Matched content widget will only show ads by Search Engine Land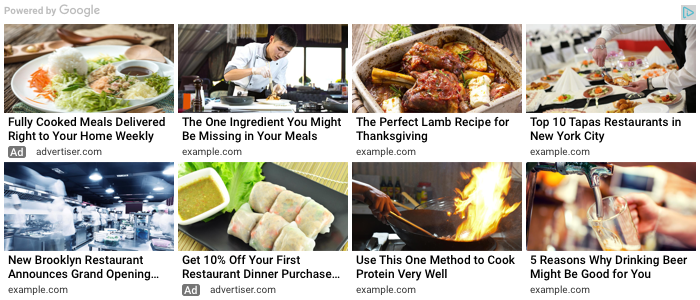 You'll see soon that the Matched content widget will look different from the existing one.
In March 2022, you'll have a new Google AdSense experience when Google changes its Matched content widget. Instead of showing products that match what you're searching for, Google will only show ads.
Since 2015, the Matched content widget has been a free content promotion recommendation service. It matches pages that have a minimum number of unique pages and meet a certain traffic volume. After the changes, these requirements will no longer apply because Google announced recent news on Wednesday. The widget will only display ads and change its name to Multiplex Ads. The widget will continue to function until 28 February 2022.
Read on Search Engine Land
4 ways to optimize your Responsive Search Ads by Search Engine Land

In less than a year, marketeers will no longer use ETAs. Before you switch, follow these four tips to get the most out of your RSAs.
As of May 2018, Responsive Search ADs (RSAs) are available alongside Expanded Text Ads (ETAs). RSAs give marketeers more formats in which to create and run campaigns. RSAs give marketeers more formats in which to create and run campaigns. Meanwhile, RSAs have become the default ad type instead of ETAs. Don't forget to optimize your RSAs to stand out from your competitors. Well. You can start by using these four tactics:
Use more headline variations
Analyze asset labels
Review combination reports
Put smart bidding automation in place
Read on Search Engine Land
Understanding Google's Performance Max campaigns by Clix Marketing

In November, Google announced a new campaign type called Performance Max. In addition, Smart Shopping and Local campaigns will become Performance campaigns next year.
Performance Max campaigns let you run ads on the Google Network by creating an easy-to-manage campaign. It optimizes bids and placements using machine learning to increase conversions and conversion values. All you need to do is enter important information for your campaigns, such as images, videos, and texts.
It's a great option for advertisers who want to maximize their performance on all Google advertising channels and don't have much time to manage their ads. Plus, Performance Max may display ads to relevant audiences outside your targets to help you meet your performance goals.
Read on Clix Marketing
SEM planning for 2022 by Search Engine Journal

Are your SEM plans ready for next year? In this content, the author explains step-by-step what strategic planning in search engine marketing should look like in the post-pandemic period.
The first thing you usually do when preparing for the new year is to look at historical data. You even check seasonal, monthly, and weekly data for all your campaigns. And more. Everything seems to be in order, right? Until now, planning has gone smoothly, but with the pandemic, chaos reigned in all sectors.
That is, you should prepare for 2022, depending on the current situation. Therefore, check the article to learn how to plan for 2022.
Read on Search Engine Journal
How to maximize your PPC performance in 2022 by Search Engine Journal

Want to get various valuable information on how to maximize your PPC performance in 2022? Then listen to Jeff Ferguson's podcast.
Getting the most out of your PPC campaigns is every marketer's dream. Maybe 2021 isn't your lucky year, but if you focus on the right ads strategies, you can succeed with your PPC campaigns in 2022.
From Ferguson, who's one of the "Top 25 Most Influential PPC Experts," you'll learn the top PPC trends that can boost your advertising efforts. So, don't ignore listening to this podcast and take action to get the maximum result from your PPC campaign.
Read on Search Engine Journal